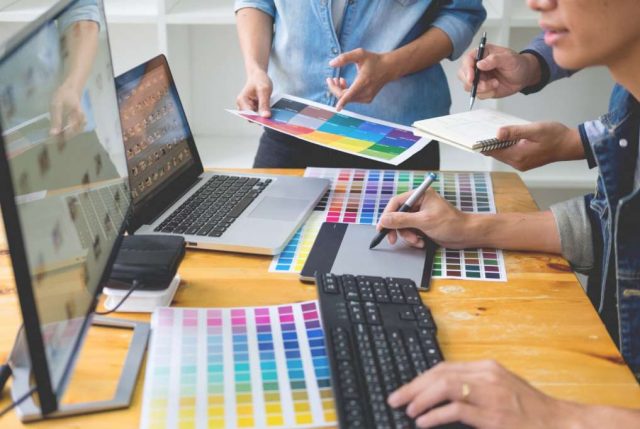 Building a strong relationship with other fashion bloggers
Working with other fashion bloggers is a great way to boost brand awareness and get your content in front of a larger audience. But the tricky part is reaching out to these influencers, which can be intimidating if you're new to the game. Blogger outreach isn't as easy as it used to be, and it can be even more difficult if you don't know where to begin. The key is to be prepared and work in collaborations that make both parties happy.
The first step to working with other fashion bloggers is to find a fashion blogger who is an ideal fit for your brand. It is essential to work with bloggers with similar aesthetics and a large following. Remember, fashion bloggers are not like conventional advertisements, so the message around your brand should be authentic and not appear as if it was bought from a retailer. Also, you should be aware of any brands that are willing to work with other individuals, and advertise your interest in working with them. Once you have a blogger with similar aesthetics and interests, reach out to them and establish a long-term relationship.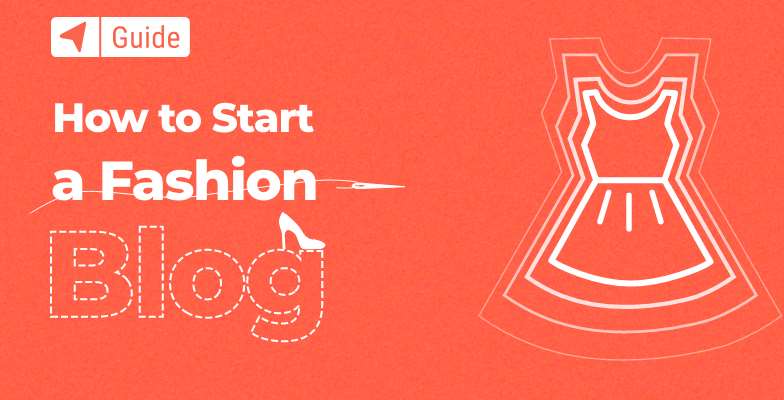 Once you've made a connection with a fellow fashion blogger, the next step is to find out what makes them tick. A strong blogger-brand partnership will result in an awesome product that benefits both parties. You'll be able to tap into a highly fashionable audience and learn about new trends and styles that they'd love to try.
With the rise of social media, there has been a significant increase in the number of fashion bloggers. While some bloggers are able to make a living through sponsorships and advertisements, many others are looking for ways to monetize their blog. One way to do this is by selling fashion blog posts.
There are a few things to keep in mind if you're considering buying fashion blog posts ideas:
– Make sure the blogger's aesthetic aligns with your own. There's no point in paying for a post from a blogger whose style doesn't mesh with your own brand.
– Take a look at the blogger's engagement levels. If they have a high number of followers but very few comments or likes on their posts, it may not be worth your money.
– Ask to see samples of previous work. This will give you an idea of the blogger's writing style and whether or not they're capable of producing the kind of content you're looking for.
– Set a budget. Fashion bloggers can charge anywhere from $50 to $500 per post, depending on their popularity and reach. Be realistic about what you can afford before reaching out to potential bloggers.
If you're looking to buy blog posts, there are a few things to keep in mind. By following these tips, you can ensure that you get high-quality content that aligns with your brand.
Creating a content strategy
Creating a content strategy is an important part of the process of running a simple fashion blog. This strategy should start with identifying your audience. The audience is a set of hypothetical people who are likely to interact with your brand prior to making a purchase. Using a content strategy will help you develop content that catches your audience's attention and leads them to your product or service.
The next step is to decide how you want your content to be distributed. There are many different channels for distributing content, so it's important to choose which ones work best for your business. Once you've identified the best channels, you'll need to analyze their performance and explore new ones. For example, you may want to take advantage of influencer marketing, which will allow your content to be shared through social media.
When creating your content strategy, you'll also need to decide how often you'd like to post. It's best to have a consistent posting schedule. Larger fashion websites often post new content every day, but smaller fashion blogs may want to start posting a few times a week and gradually increase their frequency over time. Using tools like Coschedule or Google Sheets to keep track of your posts is a good way to stay on schedule. You can also use Google Trends to find what's trending in fashion and create content based on that.
The content strategy should be based on the goals of your blog. By defining your goals and setting out a schedule that will help you achieve those goals, you'll be able to keep up with the blogging and ensure that your efforts will pay off. While this may be a bit complicated, creating a content strategy is an essential step in getting the results you're looking for.
Choosing a theme
Choosing a theme for your fashion blog is an important part of launching your new site. Choose a design that is easy to modify, one that allows you to use your own images, and has the features you need. For instance, if you want to showcase your favorite shoes, choose a theme that includes a slider or a lightbox. You may also want to choose a theme that features a gallery or photo carousel. A theme that features responsive design will make your site look great on mobile devices.
One popular option is Noemi, a beautiful, responsive WordPress theme. This theme is perfect for independent fashion bloggers who want to showcase their styles without relying on complicated coding. It offers multiple layout options and 900+ Google fonts. It also supports AdSense and includes an advertisement widget. It also supports WooCommerce compatibility so that you can sell your own products on your site.
Another popular choice is Juliet, a free WordPress theme that has a magazine layout that's perfect for displaying fashion fashion blog posts and photography. Juliet is also a minimalist theme that doesn't use bulky plugins. The design is easy to navigate and loads quickly.
Choosing a theme for a simple blog can be tricky, but if you keep your eyes open, you'll find the right theme for your needs. InFashion, for example, is a premium WordPress theme designed with fashion bloggers and designers in mind. It includes many features like customizable widgets, a built-in contact form, easy-to-use shortcodes, and WooCommerce support.
There are many choices in WordPress themes. Choose one with features that match your aesthetic and your content. The Fashion Blog theme, for example, includes several options for banners and video. It also features large image galleries and featured images. The homepage features a two-column layout with an optional sidebar. The footer has widgets, and it's possible to add your social media feed and contact details. (1)
Developing a publishing schedule
It's essential to develop an editorial calendar for your fashion blog. If you're working without a set schedule, it's easy to rush things and produce poor content. But if you're planning ahead, you can carefully plan your content and align it with your audience's needs. An editorial calendar will also provide a single point of truth, making it easy to see where you're at and whether or not you're on track.
Once you've established a publishing schedule, you need to be consistent. Even if you have a small audience, it's important to publish new content frequently. Larger websites post new content on a daily basis, but a simpler fashion blog should post content several times a week at first, and then increase that frequency as you gain followers. You can create a content schedule in a spreadsheet like Google Sheets, or use a tool like Coschedule to receive automatic reminders when to post. Google Trends is another great resource for finding popular fashion topics, which will help you find what topics to cover.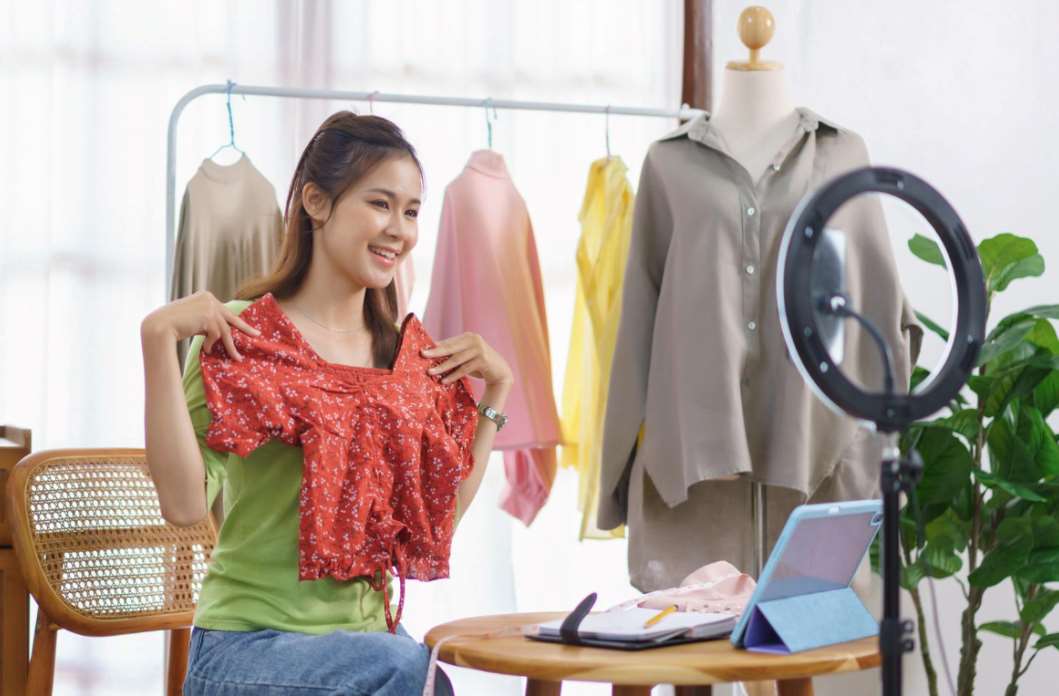 Using Instagram to promote your blog
Using Instagram to promote your fashion blog can be done in a few different ways. First, it helps to build a story using a series of pictures. By tagging your pictures with your blog's name and hashtags, you can give people an idea of what to expect from your blog. Second, you can showcase new blog posts in your bio link to help build visibility. And finally, you can share branded content on your Instagram account.
Unlike Facebook, Instagram users are more likely to interact with your posts. This means that they're more likely to like a photo or leave a comment. In addition, you can ask questions directly from the platform, which helps you build a relationship with your audience. By engaging with your loyal fans on Instagram, you'll develop a community around your blog and your brand. This will make your loyal followers super-fans who are eager to share your blog posts with their friends.
If you have a passion for fashion, you should consider using Instagram to promote your fashion blog. Instagram users are more likely to buy from a brand that they've seen on your page, making this a more valuable traffic source than other traffic sources. Moreover, you can use Instagram as a cost-effective way to promote your fashion blog.
Remember that quality content is more important than quantity, so make sure you post quality content regularly. Consistency is key in every field, and it's true for Instagram too. Stick to a schedule for posting and you'll be on your way to building an audience. (2)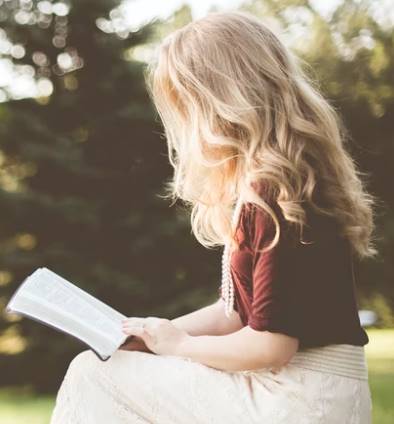 Speaks from heart, always too passionate and driven by emotions. Spins the words with kindness & sharpness, intriguing your ever-inscrutable minds.