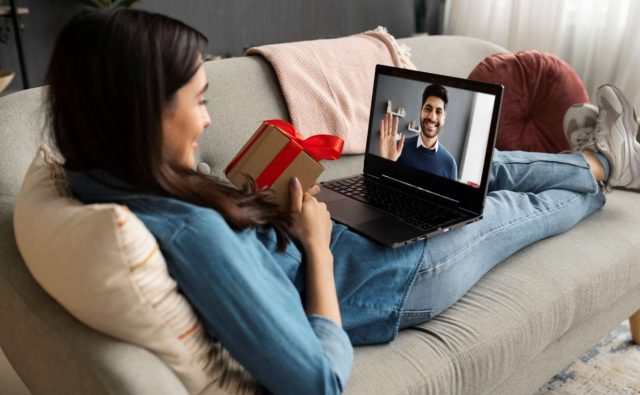 The race for the attention of users doesn't stop for a minute. Social networks, instant messengers, dating apps and other platforms are constantly competing with each other, adopting someone else's experience, borrowing functionality, and so on. As a result, there's a kind of "transfusion" of users from one service to another. This is a completely normal process.
Today we plan to look at how the dating industry and Internet communications have been changing in general in recent years, and what kind of borrowings have helped modern Internet sites attract an audience.
"Trend" Functionality — The Key To Success?
There's a clear example — the Clubhouse app — which was a big hit at the beginning of 2020. Basically it's a social network on which all communication is carried out exclusively by voice. For many, it was a surprise that such a social network became so popular, but enterprising developers wasted no time and hastily began to add Clubhouse functionality to their sites.
This is how the Live Audio Rooms function appeared on Facebook, Spaces on Twitter, and voice chats with an unlimited number of listeners on Telegram. Meanwhile the creators of Badoo decided not to overload their dating application, but launched a third-party Stereo service.
Now that we know how quickly we forgot about Clubhouse, it's funny to remember the haste with which the developers tried to copy it. But does this mean that borrowing is bad and pointless? Of course not!
There are dozens of examples where borrowing features from other services gave great results. Or at least good ones.
Here are some of them:
Twitter vs Instagram. It can't really be said that the Instagram developers stole this idea from Twitter. But the similarities in the early years of Instagram were obvious — users got the same Twitter, only with pictures (and later videos) and the ability to post longer texts. The bottom line: 1.282 billion Instagram visitors versus 345.3 million on Twitter every day.
Instagram Stories. A very revealing example of borrowing, when the Instagram Stories function exploded, and annoyed people all over the internet. Almost all popular social networks and even services where this sort of feature isn't very relevant soon offered equivalents to Stories. For example, Google Photos and some banking applications. Instagram recently allowed publishing minute-long Stories — will this make them even more annoying?
TikTok and others. Many criticize TikTok for content of questionable quality. And yet it is one of the fastest growing social networks at the moment. The daily number of TikTok users exceeds 755 million people and continues to increase. The audience has really warmed to the format of short videos, so third-party developers have hurried to implement something similar: Reels on Instagram, Shorts on YouTube, etc. As in the case of Stories, not everyone appreciated this borrowing positively, but they gradually got used to it and now actively use it
Now take a look at these three points and tell us, did you notice any general trend? No? We can give you a hint: video! Yes, yes, and once again yes, video content and video communication dominates the Internet space. This trend has been observed for more than a year, but recently it has become truly massive. Let's find out why this is happening!
The Video Format: From Passive Viewing Of Videos To Video Dates And Virtual Dating
On April 25, 2005, the first video was posted on the new and unknown video hosting site YouTube — an 18-second video "Me at the zoo". It's unlikely that at that moment the developers were fully aware that they were at the origins of a completely new era of the Internet — video era!
More than a decade and a half has passed since then. Today YouTube is the largest video hosting site in the world with an incalculable amount of content. And video as a phenomenon has become an integral part of our lives. Through video, we communicate with friends, get an education, and participate in work conferences. From videos, we learn how to disassemble phones drowned in the bath and assemble computers from scratch. Video has become a qualitatively new source of information and means of communication.
Of course, history experts will say that video is not even close to a new format. The first short film was made over 130 years ago — in 1888 in England. And on April 20, 1964, the first ever video call was made. It happened at the World's Fair and at that moment was something akin to science fiction.
But never before has video creation and video communication been so accessible to people as it is now. Just think, on June 24, 1968, AT&T brought video calling to the masses. True, it was at a sky-high price — for three minutes of a conversation you had to pay $16 (about $121 dollars today). Now we can make video calls to people on the other side of the globe in one click and not pay a penny for it (excluding our data allowance, of course). And video dating and communication in the virtual space no longer surprise anyone. We live in interesting times, don't we?
Video Communication Is At The Forefront Of Everything
Today it's difficult to find a social network, messenger or online dating service that does not have a video calling function. And many platforms put video communication front and center. We're now talking about Omegle and its rivals.
Omegle video chat was launched in 2009 and very quickly attracted the attention of the public. Many liked the idea of speed dating with completely random people. As a result, Omegle gathered a multi-million audience in a few months. Meanwhile, other developers took the basic ideas of chat roulette and improved them.
OmeTV offered users gender and geographic filters, which Omegle video chat could not boast of. Plus the developers added the function of automatically translating text messages into the selected language, making OmeTV a convenient service for meeting foreign speakers.
Omegle Alternative has perfected the gender filter, allowing men to communicate exclusively with girls. The algorithm of the service simply does not connect them with other men, which is very handy.
These are just a couple of the successful Omegle alternatives that are fully focused on video communication. There are actually dozens of them and hundreds of more niche sites!
Video Is A Fact Of Modern Communication
In the modern world, almost any new idea is just borrowing another idea and improving it. But there's nothing wrong with that. Quite the opposite. If you see something cool and know how it can be improved further, do it. That's what progress is all about.
Today, communication services rely on video. And maybe in a couple of years, perhaps metauniverses and virtual worlds will come out on top. After all, developments in this direction are now extremely active. We're very interested in how the online dating industry will change in 5, 10, 50 or 100 years. We are sure it will be something completely different by then!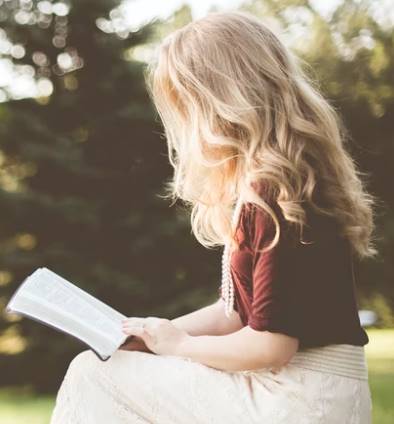 Speaks from heart, always too passionate and driven by emotions. Spins the words with kindness & sharpness, intriguing your ever-inscrutable minds.