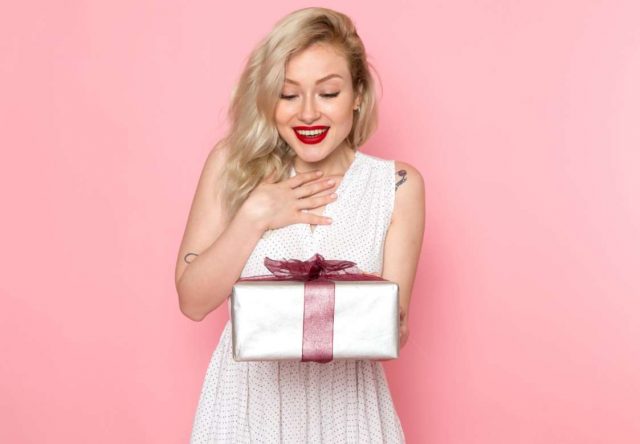 Choosing the perfect present for your girlfriend doesn't need to be overwhelming and stressful, although you have to show her how much you care about her with only one present. You can make giving gifts fun and exciting.
Whether you've been in a relationship for 5 months or 5 years, find a way to make your girlfriend feel special and loved by getting her a cute and thoughtful gift on her birthday, Valentine's Day, Christmas, or graduation.
In this article, we've included different unique gift ideas, from a bouquet of flowers and photo collage to a birthstone ring and stylish watch. All you need to do is pick out the perfect present and choose the right time to give it to your girlfriend. So, without further ado, let's dive right into it. (1)
Best Gifts For Your Girlfriend For Her Birthday
1. A Birthstone Ring
Is there a more thoughtful gift than buying your girlfriend a ring with her birthstone? In case you don't know what her birthstone is, find that out on Google. You'll be amazed at how excited she'll be when she receives the gift.
2. Tickets To A Concert Of Her Favorite Band
Regardless of when your girlfriend's favorite singer or band is performing again, not only will getting her a concert ticket surprise her, but it'll also show her how thoughtful you are and how much you know her best.
3. A Nice Bouquet Of Flowers
A bouquet is the best gift for a girlfriend for her birthday. Most girls like flowers. If your girlfriend belongs to this group, surprise her on her birthday by getting her a bouquet of her favorite flowers. This is a simple, inexpensive, and yet thoughtful gift that can brighten her day. (2)
4. A Delicate Diamond Necklace
Merlin Monroe once said: "Diamonds are a girl's best friend." Well, they are, especially on her birthday. A diamond necklace is something that your girlfriend won't want to leave her house without. In addition, giving her this gift is a great way to say, "Darling, let our love shine bright like this diamond."
5. A Hardcover Lined Journal
If your girlfriend has many projects she needs to plan out, help her by getting her a journal. She can also use it to keep track of her accomplishments from the past.
6. A Crossbody Bag
In addition to being trendy, it's very functional. It can fit everything your girlfriend needs – her keys, mobile phone, e-reader, makeup, wallet, or any other on-the-go essentials.
7. A Personalized T-shirt
Looking for the perfect gift for your girlfriend's birthday? Why not surprise her with a personalized t-shirt! Whether you choose to add her favorite quote, a meaningful message, or a cute design, these t-shirts are sure to put a smile on her face.
The Best Christmas Gifts For Your Girlfriend
1. A Blanket Hoodie
Get your girlfriend a comfy blanket hoodie so that she can snuggle into it on her bed or couch while watching her favorite Christmas movies on Netflix. There's nothing better than enjoying a Christmas movie marathon feeling comfortable and warm.
2. An Instant Camera
If your girlfriend likes snapping pictures of the two of you or herself, buy her an instant camera. Getting her this gift can make her smile even when she's having a bad day. And it'll certainly come in handy for the holiday season.
3. A Cookie Book
If your girlfriend has a sweet tooth and can't say no to cookies, buy her a cookie book so that the next time she's craving chocolate chip cookies or strawberry shortcake cookies, she can look for some tasty recipe in the book and make it by herself, and you can enjoy it together.
4. A Cotton Napper
Is there a better thing to cuddle into than a soft, warm napper? Plus, it comes in various colors and weights, so you can get your girlfriend one that suits her needs the best.
5. A Plush Bathrobe
Convince her to throw away her old bathrobe and get her a new plush and comfy one that will keep her warm during the cold winter days after having a bath.
6. Cross Band Plush Slippers
Besides being trendy, they're super comfortable and soft. When your girlfriend is home, she can put on these slippers to keep her feet warm and help her relax while watching TV or cuddling with you.
The Best Valentine Gifts For Your Girlfriend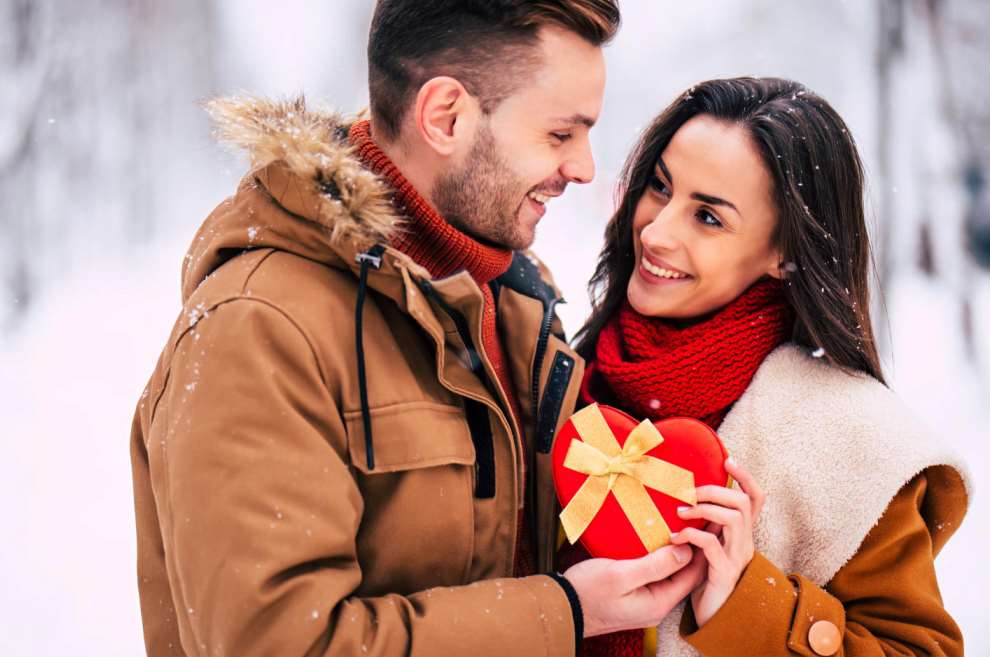 1. Heart-Shaped Photo Collage
Get her a heart-shaped photo collage and personalize it with some cute or funny photos of the two of you. This gift will certainly rekindle old memories and put a smile on her face.
2. A Personalized Wooden Keepsake Box
If you really want to surprise your girlfriend on her birthday, get her a personalized wooden keepsake box. She'll be thrilled to keep evidence of your precious moments, from handwritten love notes and concert tickets to photos and little gifts she's got from you.
In addition, you can engrave something like "The adventures of (her name) and (your name)" on the lid of the box to make this gift even more romantic.
3. Affirmation Cards
Besides being a cute and thoughtful gift, it can make her feel special. If you want to remind your beloved how much you love and appreciate her as well as how strong and smart she is, get the affirmation cards that she can turn to for inspirational words and absorb all the love from you and herself.
4. A Personalized Cartoon Mug
If you want to surprise your girlfriend and put a smile on her face on Valentine's day, get her a personalized cartoon mug with her favorite character and her name printed on it. If she enjoys drinking coffee or tea, she'll enjoy it even more sipping it from this mug.
5. A Bottle Of Her Favorite Wine
If your girlfriend is a wine lover, then getting her a bottle of her favorite wine is something she wouldn't remain indifferent to. Plus, you can enjoy it together.
6. A Fleece Sweater
If you want to surprise your girlfriend on Valentine's Day, get her a slouchy and soft sweater. It's trendy, it comes in different colors, and it will keep her warm during the cold winter days.
The Best Gifts For Your Girlfriend For Her Graduation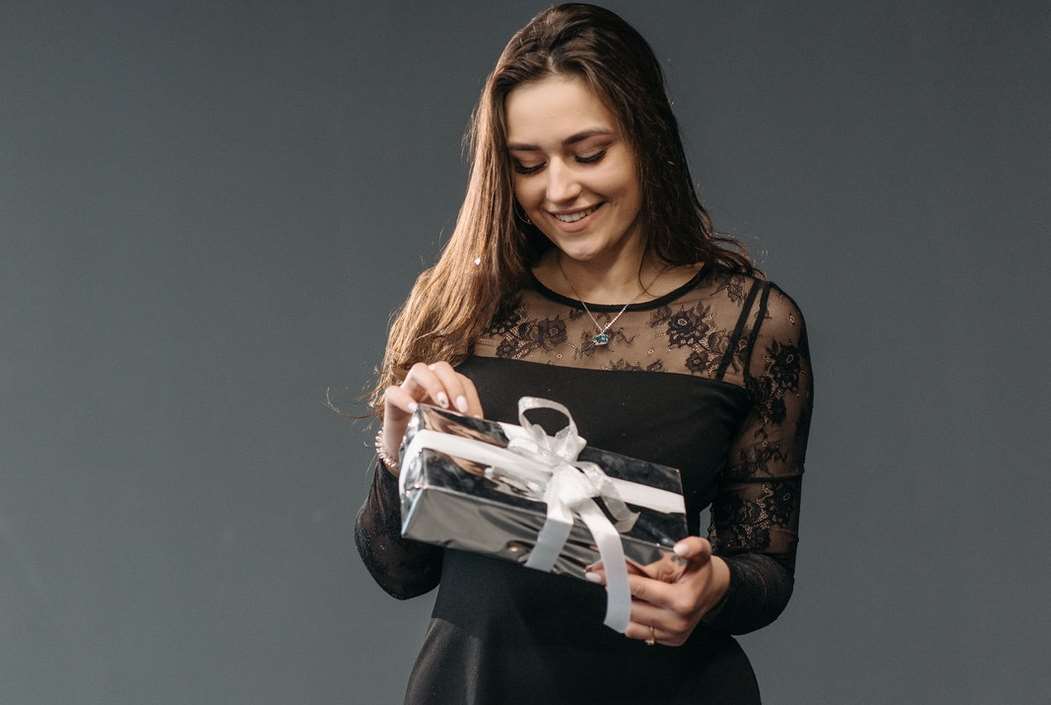 1. A Pair Of Stylish Work Shoes
Help your girlfriend prepare for her job interviews and internships by getting her a pair of trendy shoes. For example, a comfortable pair of flats can help her look stylish and feel ready for her first day.
2. A Stylish Watch
Who doesn't like wearing a trendy watch? Surprise your girlfriend by getting her one for her graduation. She'll undoubtedly love it, and every time she looks at it, it'll remind her of her graduation day and, of course, you.
3. A Laptop
Get your girlfriend a laptop with a lasting battery and convince her to replace her old laptop with this one. Getting her this gift will help her get prepared for her first day at work.
4. A Great Book She'll Love
Whether your girlfriend likes reading crime, thriller, suspense, romance, or psychological novels, get her one that you think she would like, and that would keep her turning the page. Reading a book of her favorite genre is a great way to spend her free time.
5. A Gravity Weighted Blanket
If your girlfriend has been feeling stressed due to all the exams she recently studied for, get her a weighted blanket, which is renowned for improving sleep and reducing anxiety and stress. Don't doubt she'll be grateful to you for it.