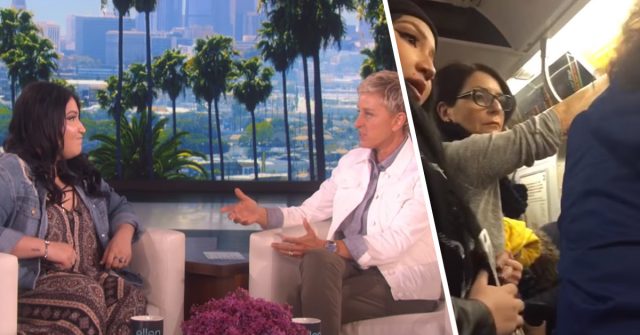 Tracy Tong from Queens, New York, was recorded jumping to the defense of a Muslim woman who was being verbally attacked by a Puerto Rican female passenger on the subway in New York City.
The video, which went viral in no time, starts off with the Puerto Rican woman saying to the Muslim passenger: "Why are you here? Why are you in this country? You're not with us." Then an off-screen voice says: "Who's us?" to which the Latina woman responds, "Us."
It is at this moment that Tracy Tong steps in to challenge the Puerto Rican woman. She says to her:
"Whether you're born from here, Puerto Rico, wherever. Wherever you are from. Okay, because I am born here, and I don't like the way you're treating her. It's rude. We're here in it together, okay? We're all in this together."
Tong's admirable defense captured the attention of millions of people, including the popular television host Ellen DeGeneres.
DeGeneres invited Tong on to her TV talk show and they did a great interview. Tong explained to her that she didn't know she was being recorded on the subway. She also said that when she heard the Puerto Rican woman verbally assaulting the Muslim passenger, she felt the need to step in and defend her.
Tong said:
"I've been bullied for a couple of things, like your weight, your height, whatever it is, and those are things you can change. Those are things that are easy to change.
"But when it's your religion, that's your identity, and you should never feel bad about your religion, or your race, or your color of your skin, never. That's who you are and you should let that be ok."
If you want to know what else this fearless woman told DeGeneres, scroll down to watch the video.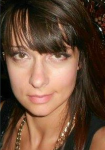 Riley Cooper is a professional writer who writes informative and creative articles on topics related to various fields of study. Written with love and enthusiasm, her articles inspire readers to broaden their knowledge of the world, think and get ready to act. If you have a general question or comment please fill out the form and we will get back to you as soon as possible https://curiousmindmagazine.com/contact-us/