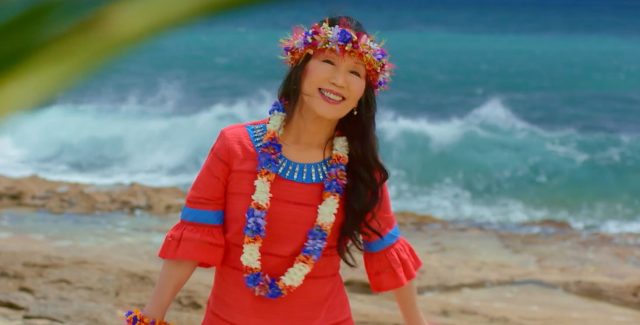 Yoga has been practiced for more than 5,000 years. It is an extremely enduring exercise program that not only burns calories but also tones muscles. Yoga is a complete workout for the mind and the body that involves stretching and strengthening poses with meditation and deep breathing for relaxation. There are various types of yoga to suit every person's needs by taking a new holistic approach to their mind and body strength.
Yoga has many positive benefits that include lowering chronic pain, such as lowering back pain, headaches, carpal tunnel syndrome, and arthritis; lowering the blood pressure and reducing insomnia. Yoga also helps with improving the ability to concentrate and solves many addictions including drug abuse by helping individuals develop a more positive outlook on life and better-coping skills.
Wai Lana is a yoga instructor for 40 years that is responsible for introducing innumerable people of all ages to the practice of yoga thus improving their lives and their whole physical, emotional, and spiritual wellbeing. She is the host of her "Wai Lana Yoga" TV series which has a huge audience all over the world. The show has been airing nationwide for more than 18 years making it the longest fitness series that has ever aired on national television on 5 continents including Europe, Asia, the Middle East, and North and South America.
"Yoga is such a big part of my life that I can't imagine living without it. In fact, yoga is my life. It keeps me grounded, in good health, and brings me profound inner peace, even amid the chaotic busyness of everyday life," says global yoga icon Wai Lana. She has experienced all the benefits of yoga and that's why she is motivated to help others. She says she wants everyone to experience all the amazing things that yoga has to offer.
Along with hosting and directing her TV shows, she is also a designer. She designs all her beautiful, colourful clothes that she wears together with the flower garlands. Her episodes are filmed in places all over the world, in majestic, pristine locations because she wants to inspire her audience by providing breathtaking backgrounds for their eyes.
Wai Lana is not only an amazing yoga teacher, but she is also a mother of three, grandmother of six, author, songwriter, and genuine advocate for inner peace and wellbeing. She has published many books, recorded music, and meditation albums, and produced DVDs for people of all backgrounds so they can all be included. She also developed teacher training programs and designed yoga products for children.
For the International Yoga Day on June 21, 2015, she wrote the famous "Namaste" song to help people remember to always be humble and respectful towards each other. The "Namaste" song was also included in a PBS special called "Wai Lana Yoga for a Better Life & a Better World" and it was also at the headline event hosted by the United Nations at their headquarters in New York City, enabling thousands of yoga lovers to hear the song live at Times Square.
Insights Trailer from Wai Lana Yoga on Vimeo.
Leaf from Wai Lana Yoga on Vimeo.
3 Qualities for Stress-Free Asana Practice from Wai Lana Yoga on Vimeo.
Silence from Wai Lana Yoga on Vimeo.
Today, she is the most famous yoga teacher in the world. You can watch all the episodes of her TV show Wai Lana Insights by ordering it here. In the episodes, she covers a variety of content from relaxation and daily lifestyle to yoga wisdom and higher thinking.
About Wai Lana
Wai Lana is the host of the long-running public television series Wai Lana Yoga, which has aired in the U.S. and internationally for nearly four decades. Wai Lana has produced several yoga DVD series for people of all levels, published books, designed kids' yoga products, recorded music albums, released a meditation kit, developed a complete line of yoga gear, and even has her own line of all-natural snacks.
Connect with Wai Lana:
Twitter: https://twitter.com/wailanayoga
Facebook: https://www.facebook.com/wailana
Instagram: https://www.instagram.com/wai_lana/
.