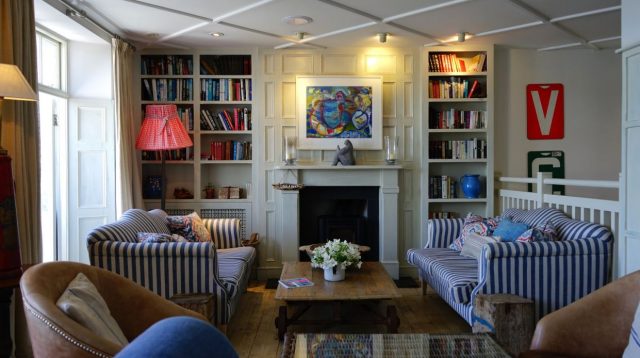 Living Room – The name itself carries life. For some of us, it is a formal space to entertain guests, while for others, it is more of a casual space. Well, it doesn't matter if you see it as a formal or casual space. In either case, it has to be the most versatile one in the entire house. Also, when it comes to redoing or designing a home, the living room is the first place to strike anyone's mind. A lot of items tend to be set up in the living room, including sofa, chairs, accessories, and many more. While adding these items in the living room, one thing to keep in mind is, maintain a harmony among all these to make the space looks cohesive and stylish. Whether your style of designing is country, Mexican, classic, modern, or any other, choosing the best furniture and accessories should never go out of hand. I understand that choosing the best furniture and accessories is quite a daunting task, and people usually fail at it. But don't fret! In this article, I am going to tell you about the smartest tips to make a wise choice while looking for the best furniture and accessories for your living space. If you are shopping for furniture, do check this rolling bar carts. So, let's roll.
#1. First Things First – Chalk Out The Living Area
Chalking out your living area, i.e., considering the size of the space is the first step towards choosing the right furniture and accessories for your living area. The best thing about doing this is that you may draw a picture of specific pieces of furniture of your choice in your living room. Thus, it becomes easy to go for the best option available. This also helps you decide the right size of furniture to be incorporated in your living space. Also, making the wise choice of accessories becomes an easy task. So, you end up saving a lot of time, otherwise wasted. If you are a fan of red wines, you will find here the best wine decanters that come in a wide variety of shapes, sizes, and price points.
#2. Selecting the Right Piece of Furniture
The fun part while redoing a living room is choosing the right piece of furniture. I know, the task sounds quite exhausting and daunting to many. Well, it is not that big a deal. To make sure you choose the right piece for your space, follow the given steps:
Basics before anything:

Focus on purchasing the basics before anything else. These include a sofa, armchair, side table, coffee table etc. Always consider these items before looking for any other add on.
Quality on top:

Another essential thing to consider while choosing the right furniture is its quality. Never compromise with quality. I say, NEVER.
Co-ordinate the furniture:

An important thing to keep in mind is that every piece of furniture in your living room should get along. You may adhere to a chosen theme or go for any old-world examples. Whatever style you want, everything should be in harmony.
A Hot Tip: When it comes to adding furniture, almost all of us gets worried about the budget. Well, you don't have to anymore. The rising trend of rental startups has smoothly solved the problem of owning the most elegant pieces of furniture while being easy on the budget. Thus, you may now easily rent furniture online in Bangalore, Mumbai, Pune, and all other metro cities. Another critical factor to consider is placing the right accessories on your furniture, including a side table, coffee table, sofa etc. These accessories might include a beautiful vase, cushions, comfy blanket and throw rug, ashtray, and many more.
#3. Set a Tone
Choosing the right furniture and accessories for your living room goes hand in hand. You always have to keep one in mind while selecting the other. This helps in setting a warm temperature, and tone in the living space and everything seems to be in harmony. Keeping a warm tone between the furniture and accessories helps in chalking out a warm yet stylish look, without you having to waste time on maintaining the space, time and again. You may also consider these tips for mastering tone on tone decoration in your living space.
#4. Consider Wall Paints
Keeping a check on wall paints of the living room is yet another essential step to consider while looking for the best piece of furniture and accessories. The very first thing that places an impact on the living space is wall paints and designs. So, make sure that whatever piece of furniture or accessory you choose, it should not be in non-conformity to the walls. If done otherwise, it might create a chaotic vibe in the entire space.
In a Crux
It is vital to keep a note of all the four steps mentioned above, while you are looking for the finest furniture and accessories for your living space. Since furniture and accessories play the essence of living room, care has to be taken to make a perfect match of both, in conformity to the entire space. You may also look out for various incredible design ideas for keeping your living room classy and stylish. My last tip would be that while choosing the best furniture and accessories for your living area, make sure that you don't break your bank. I would also like to hear about your experiences while choosing the right furniture and accessories for your space. Sharing some pictures of the piece selected by you would be great.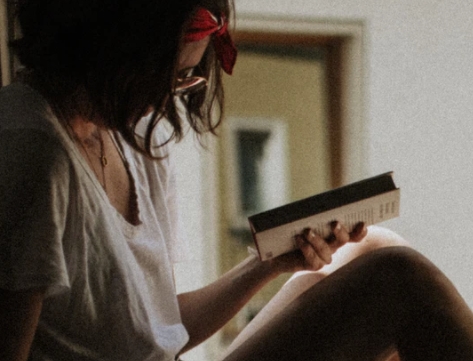 A professional writer with over a decade of incessant writing skills. Her topics of interest and expertise range from health, nutrition and psychology.