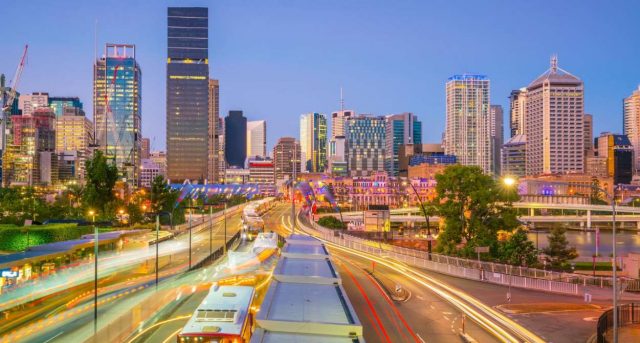 A decade ago, traveling around the world was quite an expensive affair. In most cases, you had to put aside your monthly and even yearly salary to be able to cover the costs and expenses of your trip. But with the introduction of Instagram, people are now able to make money while fulfilling their dream of traveling around the globe. What better deal could one ask for? In this article, we are going to take a look at some of the best tips for earning money on Instagram as a travel blogger.
What is Travel Blogging?
Travel blogging is generally viewed as an independent job where you travel around the globe making blog posts about your trips, experiences, and different destinations. Travel blogging is currently one of the most popular niches on Instagram. However, there are a number of things you need to know before starting a career as a travel blogger.
Who Exactly is a Travel Blogger on Instagram?
Writer, researcher, explorer, and critique are all titles that a travel blogger on Instagram carries. They travel around the world and publish:
Stories of their adventures
Their own fair and honest take on their trips and experiences
Pictures of destinations, historical places, cultural events, roads, and so on
Information regarding different locations, cultures, people, etc.
Information about different social and cultural-political situations in different places across the world.
Basically, a travel blogger is someone who lets others experience the trips and moments through their perspectives.
How Does a Travel Blogger Make Money on Instagram?
To make money on Instagram, travel bloggers need to ensure that they have a constant and good flow of traffic to their Instagram accounts. They achieve this through effective social media marketing techniques combined with publishing unique content. By doing this, they are able to increase their number of followers, which boosts their engagement and reach.
Once businesses or brands notice the amount of user activity on your Instagram profile, they will want to promote their product and/or services through your Instagram account. Thus, they will seek to partner with you and pay you to influence your followers to buy what they have to offer.
Here are two of the most common ways travel bloggers make money on Instagram:
Uploading Sponsored Content
Here, you publish content and market a particular product from a business to your followers. You get to charge a specific amount for every post you publish to your audience. In addition, the amount you charge will heavily depend on your number of followers, the engagement rate of your posted content, your niche, the quality of your content, as well as the financial capability of your content.
Affiliate Marketing
Perhaps the most effective way of utilizing affiliate marketing is to include their link in your bio. When they click on this link, your Instagram followers will be redirected to the business's website or other Instagram page where they can buy the said products/services. In this system, you get a commission for every purchase made by clicking the link. If you are looking to obtain an affiliate link, you will need to register your Instagram account on various websites. Upon successful registration, you will get a certain link to add to your bio. Keep in mind that you can only add one affiliate link to your Instagram bio.
Making Money on Instagram as a Travel Blogger
It is important to acknowledge the fact that not every travel blogger or influencer is capable of influencing or amassing a great number of followers on Instagram. If you want to generate more traffic to your account, there are a number of things you need to keep in mind:
Username
You need to keep your Instagram username simple, memorable, and reminiscent of traveling and adventures. But don't fall into the temptation of using similar names as other popular creators. A lot of people tend to use the usernames of famous people with the only difference being a dash here and a dot there. This is something that you should completely avoid. It just makes you look like a fake copycat. As a travel blogger, you want to stand out from the rest. so, go for a unique, appealing, and illustrative username.
Profile picture
Instagram uses tiny profile pictures that can't be enlarged by clicking as with other platforms. So, it is important that you carefully consider the profile picture that you pick. Rather than using a very detailed photo that people won't be able to comprehend, consider using a large and vivid photo of yourself. You can also use destination photos as the logo of your blog. A captivating profile picture can help continuously draw people to your Instagram account and will help to grow your followers. You also have the option to buy real Instagram followers to grow your fan base.
Bio
While many people tend to overlook the importance of a complete bio, it remains one of the key factors to consider when looking to make money on Instagram. Remember to include your purpose, goal, current location, future destinations, and travel hashtags in your bio.
Business account
It is always a smart move to set your Instagram account a business account. This allows you to access a number of great tools to help you assess the performance of your content. See here ways to grow your account. In addition, having a business account is crucial when looking to make money from Instagram.
Instagram stands out as the best social media platform travel bloggers can use to make money. After all, traveling falls under the most popular niches on Instagram. This explains why travelers prioritize Instagram to upload their traveling content. If you are a traveler looking to explore the world, Instagram can provide you with the perfect opportunity to cover the expenses of your trip.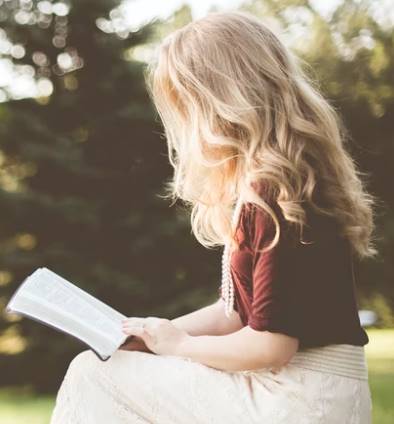 Speaks from heart, always too passionate and driven by emotions. Spins the words with kindness & sharpness, intriguing your ever-inscrutable minds.