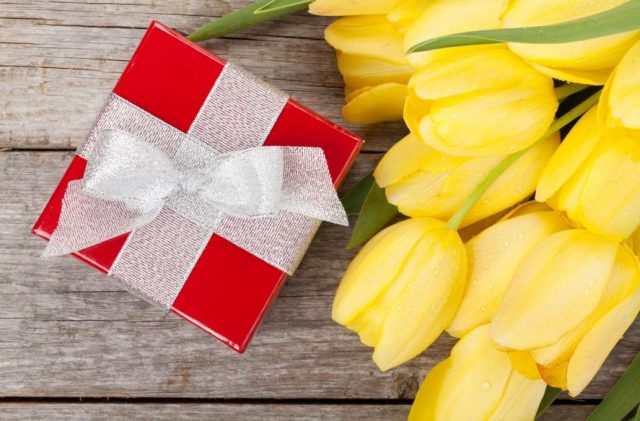 It is common for children to be in a dilemma when Mother's Day looms. Most of you may struggle to develop unique gift ideas for this wondrous occasion to celebrate your mom. Well, if your mom is passionate about gardening, there are a few ideas that we have up our sleeves to help make Mother's Day bright, leafy, and fresh for your incredible mom!
It's always a good idea to offer your mother a present that she will readily use in the present and the future. Therefore, a gift of her specific interests and passions calls for the perfect celebration. We have some of the most creative gift ideas for all those wonderful gardening-loving moms. (1)
Gardening Gift Options For Mother's Day
Since we don't wish you to ever run out of ideas, we have an extensive list of gardening gifts that you can give your mom. These will allow her to practice her love for gardening while enjoying the emotional association with the fact that it was given to her by her most beloved. Therefore, here are a bunch of ideas that you can go for on the upcoming Mother's Day:
1. Gift Her A Beautiful Meyer Lemon Tree
If you're unaware of what a Meyer Lemon Tree looks like, here's a short description. These trees consist of dense-skinned fruits that are a beautiful mixture of mandarin orange and lemon. These fruits aren't only a wonderful tickle to your taste buds and look beautiful sprawled across their green plant of origin.
This is one of the best gifts because this hybrid fruit is not grown for commercial purposes. Therefore, you'd grow it yourself for your mom to offer her the opportunity of tasting the exceptional sweet-tangy fruit while enjoying the aesthetic pleasure that comes with its leafy and lemon-like appearance.
2. Bird-Shaped Globes For Plant Watering
These are some of the most delicate-looking and classy glass globes, making for the perfect gift for Mother's Day. These globes will not only appeal to you due to their wonderful appearance but will also have a major functional advantage of keeping your plants watered throughout. Moreover, it is also handy for when your mom is out of town.
3. Floral Design Gardening Gloves
Let's face it, anything with a floral print adds oomph and lures you in with its vibrant look. Therefore, why not mix the beauty of a floral print with the functional benefit of gardening gloves to make the perfect Mother's Day gift? Gloves are essential contributors to keeping your hands clean from the soil and mud that your mom is bound to get into if she is into gardening.
4. A Canvas Garden Apron
If your Mother is a gardening lover, we assure you that she will appreciate an apron due to its multiple benefits. A garden apron will come in handy when she's on the field, scraping through the soil, watering the plants, and doing other tasks to provide her plants with adequate care. This apron will include multiple pockets to keep all the tools required to cater to her plants, such as a garden fork, a spintiller cultivator, and a garden tool sharpener. These aprons also come in handy if you need a pocket to keep your gardening gloves (or, should I say, floral design gardening gloves?)
5. Gardener's Tool Seat
Among the handy instruments that add to the convenience of the gardening experience, one of the best ones is a gardener's tool seat. This is perfect for giving your mom a semi-break as she thoroughly tends to her plants. Moreover, this seat has various compartments where she can keep her gardening tools. This seat will serve the purpose of relaxing and gardening simultaneously. What could be better than a chance to sit, garden, and organize through one simple gift?
6. White And Blue Ceramic Plant Markers
One of the most creative and fashionable gifts for a plant-loving mother would be a classy plant marker made of ceramic and colored blue and white. This combination of colors makes for the perfect appearance and will also help your mom keep track of what goes on within your garden.
7. Pollinator Garden Push-Ups
This gift will act as a knight in shining armor for a gardening enthusiast. This will save your mom from the struggle of attracting butterflies, hummingbirds, or bees to your garden or yard. These pollinator push-ups will have all of these taking up major space in your garden in the blink of an eye. Therefore, your Mother can benefit from instant pollination in her garden in the most convenient way.
8. A Water Generating Planter
Gardening gifts have opened up a completely new dimension through water-generating planters. These are aesthetically appealing and have a major functional benefit as it takes condensation from the air and transforms it into water for your mom's plants. Therefore, she can relax happily, knowing that her plants will never be subject to underwatering.
Conclusion
Therefore, if your mother is passionate about gardening, these creative gift ideas come with the guarantee of a beautiful smile on her face on Mother's Day. Offer her the long-term functional benefits of these gift ideas while appealing to her aesthetic sense by offering her one of these thoughtful gardening gifts. (2)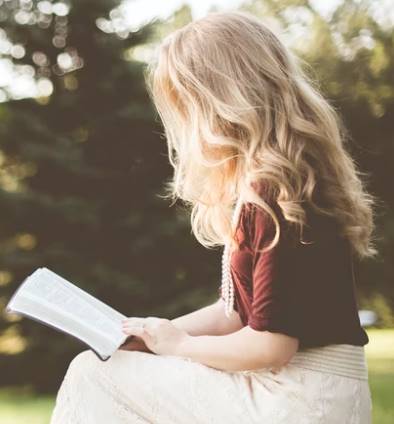 Speaks from heart, always too passionate and driven by emotions. Spins the words with kindness & sharpness, intriguing your ever-inscrutable minds.