In the world that we live in, there are so many marketing images, audio-visual and social media ads bombarding the senses that not many of them register in the memory. Most of these are forgotten within seconds of being viewed and this overexposure makes it hard for companies to get the attention of the target audience. Until the popular, Every Door Direct Mail® (EDDM®) was introduced by the USPS.
The trick is to get past the noise and market to the people in a way that makes them remember your company while making buying decisions. A successful branding campaign doesn't only promote the business digitally but makes use of a clever balance between digital and EDDM® print marketing. Printed tools have a higher recall value and help in building the brand image of the business. Given below are a few ways you can use print marketing products for enhancing your brand recognition.
Every Door Direct Mail® also called EDDM®
If you want to take no chances and make sure that your promotional pieces are placed right into the hands of the audience, there is nothing better than direct mail. The choice of the objects can be anything from fliers to postcards or booklets informing the customer about the business. With reasonable repetition, direct mail can be an effective way to enhance your brand image and ensure that potential customers won't forget you.
Brochures
Brochures are by far one of the most common tools of printed marketing. However, you can stand out in the competitive market by designing your brochures in such a way that they look unique and interest the customers to find out more about your business.(1)
If you're wondering how to create a brochure that captures attention effortlessly, you might want to explore The Easiest Online Brochure Maker offered by MyCreativeShop, which boasts an extensive selection of customizable features.
Items of Utility
Objects that can be used by the customers are a great way to ensure that your cheap print marketing campaign is highly effective. Unlike brochures and fliers, people are more likely to save objects that they can use further. For instance, printed door magnets (that will not work for the EDDM® projects) bookmarks, presentation folders or stickers can be used by your audience and will not be thrown away after a quick look. The repetitive exposure of your brand image is a genius idea to make an impression in the mind of the target audience.
Banners
If you want to get your message across to a large audience, banners are the best choice. Since you can keep a banner display up for several days and even weeks, they make it easier for any business to get noticed.
An important thing to remember when marketing with the use of print materials is that the quality of the objects must be desirable. Since the print goods are three dimensional and most can be touched and felt by potential customers, the quality of the goods will have an impact on your brand image.
The audience is likely to make a subconscious connection with the quality of the paper, text, and illustrations to the quality of service that can be expected from the business. This is why it is advisable that you don't skimp on the materials. Generally, high-quality fliers and brochures are printed on glossy or sophisticated-looking matte paper and the ink used is of a superior type.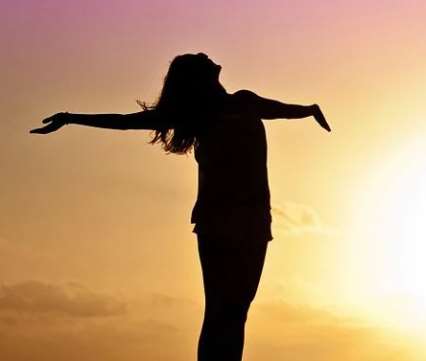 Ana Miller is a creative writer. Her topics of interest and expertise range from psychology to all sorts of disciplines such as science and news.