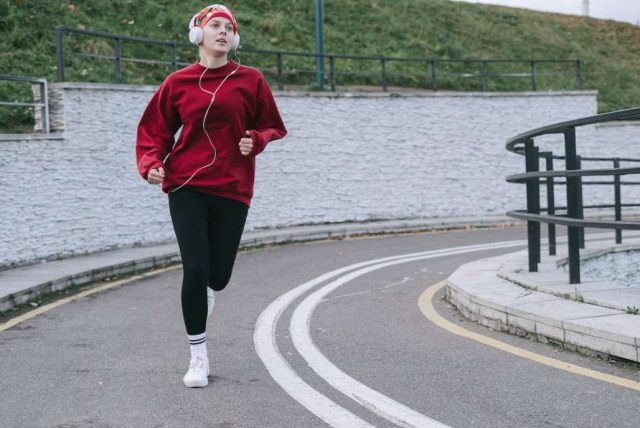 Whether you're walking to work, to the gym, or to the beach, there's plenty to love about walking. The benefits include a healthier body and mind, reduced anxiety, and a happier, more energetic you.
Besides promoting weight loss, walking also increases cardiovascular fitness. It may even help reduce the risk of certain diseases, including diabetes, cancer, and arthritis.
For a great cardiovascular workout, try walking at a moderate pace. You may want to invest in a pair of walking shoes with adequate heel support. A weighted vest may also help you get more out of your walk.
The benefits of walking are pretty well-known, and there are plenty of studies to prove it. A recent study published in the New England Journal of Medicine looked at the benefits of walking and found that a modest amount of exercise helped improve the body's overall fitness.
To know more about the benefits of walking, continue reading this article.
The Benefits of Walking
Walking is a great way to stay healthy and active. It boosts your energy levels, strengthens your heart, eases joint pain, and increases your immune function. Here are some proven benefits of walking.
Burn Calories
Walking is an exercise that burns calories. The number of calories you burn by walking is a function of your weight, your walking speed, and the amount of time you spend walking. You can calculate your calories burned by walking using a calculator. A 160-pound person burns 8.7 calories per minute of walking. A 140-pound person burns 7.6 calories per minute. A 120-pound person burns 6.5 calories per minute. If you want to burn more calories, you can increase your walking speed. Walking faster can double your calorie burn.
Strengthen The Heart
Several studies have shown that walking is one of the best ways to strengthen the heart. In fact, brisk walking reduces your risk of coronary heart disease by up to 9.3%. Besides reducing your risk of cardiovascular disease, regular physical activity is also an important tool for maintaining a healthy weight. This is important because obesity increases your risk of heart disease.
It can Help Lower Your Blood Sugar
Getting a little exercise can help lower your blood sugar. Studies have found that a quick walk after a meal can be very beneficial. In fact, walking may be one of the best ways to reduce your risk of type 2 diabetes. One study, published in 2022 in the journal Sports Medicine, found that a walk of a few minutes could reduce blood glucose levels.
Eases Joint Pain
Taking walking as a regular exercise is important for reducing arthritis pain. It is also beneficial for overall health and well-being. It improves flexibility, strength, and posture. Moreover, it increases your immune system function and decreases pain associated with arthritis. It strengthens muscles and tendons that support your joints. Taking a short walk a few times a week will improve your overall health. The Arthritis Foundation promotes walking as a way to combat the disease.
Boosts Immune Function
Taking a daily walk can boost your immune function. In fact, researchers have found that people who walk at least five days a week have fewer sick days. The benefits include less inflammation, increased blood flow, and less stress. Walking can strengthen your immune system by improving blood flow. It also stimulates the release of immune-boosting hormones. This increases the flow of antibodies and white blood cells, which fight off diseases.
Boosts Your Energy
The simple act of walking gets your blood pumping, and it can help you feel energized all day long. Exercise also helps you maintain a healthy weight and reduces the chances of developing certain diseases. A 10-minute walk is a great way to boost your energy. The small amount of time you spend walking can burn more calories than a cup of coffee. It can also improve your mood, reduce stress, and increase energy levels.
Extend Your Life
Whether you are looking to add years to your life or just get healthier, walking can be a great way to accomplish your goals. It is easy, it is inexpensive, and it can be done in virtually any location. Moreover, walking can help you reduce the risk of many chronic diseases.
Is Walking Good For You?
Taking a walk is a great way to reduce stress and improve overall health. You'll be surprised how much better you feel when you're moving. Walking also burns calories, which is good for weight loss. If you have never walked for exercise, there are plenty of ways to start. One of the ways is exploiting technology and using apps. Walking Diet is one of the apps that can help you start your walking journey.
Walking can lower your risk of heart disease, arthritis, cancer, and high blood pressure. It can also improve your bone health. It is also a great way to reduce depression.
While walking is great for your health, there are other forms of exercise that can have similar benefits. It's important to weigh the benefits of each form of exercise and decide what type of activity will benefit you the most.
You should also consider your personal fitness level. If you haven't been active for a while, you may need to start out slowly and increase your pace as you get stronger.
You'll also want to choose the right time of day for walking. If you're a morning person, try taking your walk early in the day. If you're not a morning person, try walking after dinner. You may also want to consider a fitness tracker. It can be used to track your steps and help you see how much exercise you're getting each day.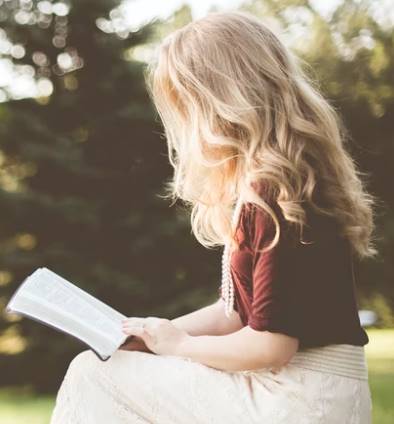 Speaks from heart, always too passionate and driven by emotions. Spins the words with kindness & sharpness, intriguing your ever-inscrutable minds.