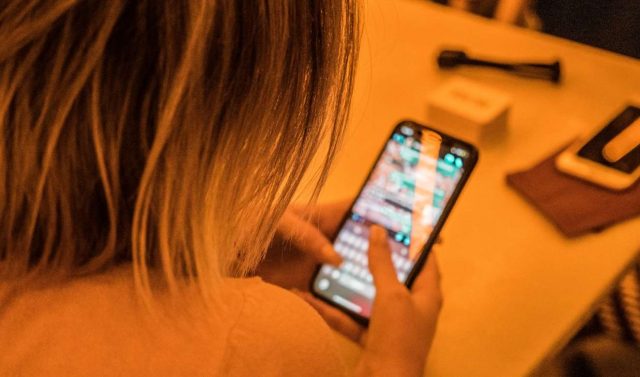 Is Texting Every Day Too Much?
Texting every day is not too much if you and your partner enjoy communicating that way. Some people prefer to text all day, while others prefer face-to-face communication or speaking on the phone. It is really about whatever works for you and your partner. If you find that texting all day keeps you connected and makes your relationship stronger, then go for it. It is no secret that guys love getting texts from their girlfriends. It's a way to stay connected and keep the relationship going strong.
Texting can be an easy way to stay connected to your guy, but don't overdo it. Find a balance and text him just enough to keep things interesting. When sending a text, it is important to make sure that the message is thoughtful and engaging, so he will actually want to read them. This will ensure that your partner will be more likely to respond positively to the message.
If you're not sure what to say, here are a few ideas:
Texting is a great way to make a guy think about you all day long. However, some panic or they don't know what to say when a guy says he's thinking about you. Following are a few tips on what to text to make him obsessed with you.
Are you unsure of what to say when you text him? Say hello and tell him how you are doing. Try asking about his day. It will show that you are interested in hearing about what he is up to, and who knows – he might just ask you about your day too.

If you are ever feeling lost for words when texting him, take a compliment cue from his recent behavior. For example, if he's been extra helpful recently, let him know that you appreciate his kindness. It is good to compliment him on something he did or said. This will make his day.

Are you puzzled about what to text him back? Why not ask him about his day? He will appreciate you showing an interest in his life, and it will give you something to talk about. Plus, it's a great way to get to know him better.

There is no need to be nervous when texting. If you are unsure what to say to him, try telling him something funny that happened. You will certainly get his attention that way. Just remember to keep it light and playful – no need to get too serious over text.

If you are unsure what to say in a text, send him a selfie or sexy photo. You will be sure to get his attention with a funny or cute picture.

Invite him over for some fun if you are not sure what to say in the text. You two can have some fun together and get to know each other better. Two can have twice the fun. Invite him over and double your pleasure.

Text him something that makes him laugh. A good laugh is a perfect way to start his day and make him think about you throughout the day.

A little bit of flirtation goes a long way. Send him an inside joke or memory from your time together.

Send him a flirty text that will get his heart racing. This will remind him of how much fun you two have together and keep him thinking about you all day long.
Tips for Healthy Texting Between Partners
So when it comes to texting in a relationship, there are some dos and don'ts. Here are a few tips for healthy texting between partners:
Do communicate regularly. Whether you text every day or just once a week, it's essential to stay in touch.

Do be considerate of your partner's time. If you know they are busy, don't bombard them with texts.

Do not use texting as a way to avoid communicating face-to-face. If in case something is bothering you, talk to your partner about it in person. It will help to resolve the matter if you talk in person. That way you will be able to get a better idea of his mood and emotions. Plus, it's a more polite gesture.

Do make sure your texts are positive. Avoid sending negative or passive-aggressive messages. Be sure your texts have a positive tone. This will make communication more effective and engaging.

Do not use texting as a way to criticize or argue with your partner. If you need to talk about something, do it in person.
Texting can always be a great way to stay in touch with your partner, but it is important to do it in a healthy way.
Text Ideas to Make a Guy Think About You All Day Long
Send him a positive and flirty text to make him think of you all the time.
Here are a few ideas:
I can not stop thinking about you. I hope you are thinking about me, too.

I know you are busy, but I can't help but think about you all the time.

I had a beautiful dream about you. I wish it could have been a reality.

I can not wait to see you later. I have a surprise for you.

I am so happy to have you in my life. I miss you when you are not around.

I love hearing from you. It always makes my day.

I can't stop thinking about you. I can't wait to see you later.
Texting, like online dating, can be tricky. For example, it's quite confusing when a guys he says he's thinking of you. It can be interpreted in two ways. First, he misses you and wants to let you know. The second way is to plan something for you, and he wants to include you in his thoughts.
Either way, the great thing to do is simply thank him for letting you know and tell him that you're always happy to hear from him. This will make him feel good and reassured that he's on your mind too.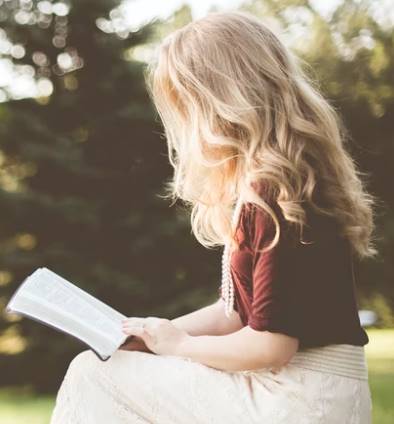 Speaks from heart, always too passionate and driven by emotions. Spins the words with kindness & sharpness, intriguing your ever-inscrutable minds.