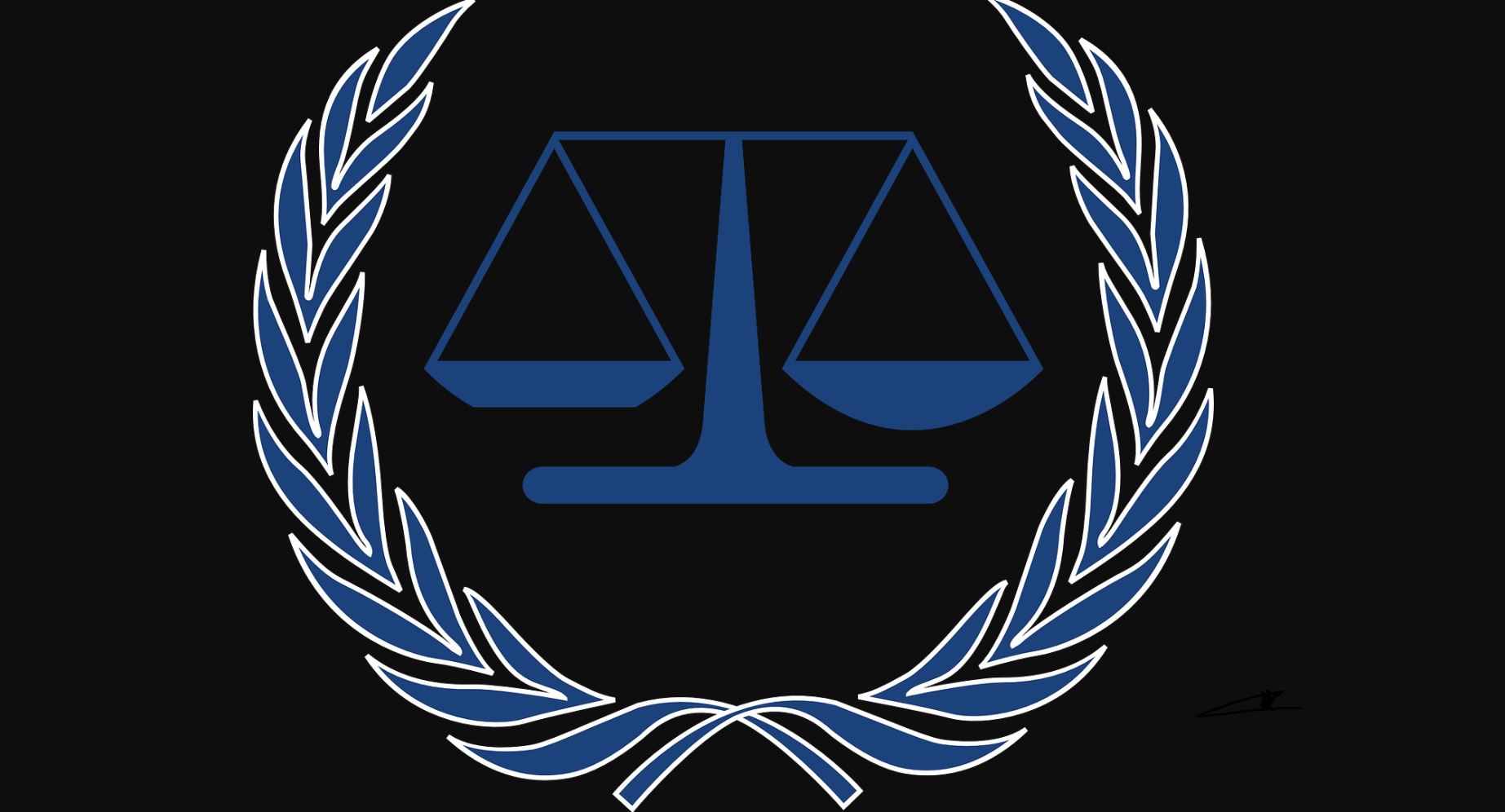 Are you trying to figure out what types of lawyers are there and which lawyers make the most money? Read this article to learn more about what types of lawyers are there and get more familiar with this industry. If you are interested in law and you want to choose a career as a lawyer, this information may help you make the final decision.
Did you know there were an estimated 642,750 lawyers employed in the United States?
Choosing The Right Lawyer Or Specialty
With so many law firms near you, it can be hard to decide which type of lawyer fits your needs. You also have the work of finding the most qualified and affordable attorney.
In addition, you may like to pursue a certain specialty and you want to understand better the roles and responsibilities of different types of lawyers.
So, what types of lawyers are there exactly? Read on to learn about some common lawyer types and how much money they make per year.
Here is a list of different types of lawyers:
Bankruptcy Lawyers
Bankruptcy lawyers can solve insolvency issues for both individuals and corporations. They are experts in U.S. Bankruptcy Code and depending on their specialization, they can represent either creditors or individuals, or corporations, but both specializations, offer solutions for plan confirmations, valuation disputes, and financial restructurings.
So, if you have significant debt you can't pay and want to file for bankruptcy, then you'd consult a bankruptcy lawyer. These attorneys can help you decide whether to file for Chapters 7, 11, or 13. They can also discuss alternative options.
Bankruptcy lawyers can earn a large salary, especially those who represent corporations. Those who work with average individuals, often earn an income within the average range of most lawyers. In terms of lawyers who make most of the money, if you work as a bankruptcy lawyer you may expect an annual salary of $113,000.
Personal Injury Lawyers
They are mainly focused on civil ligations and represent mainly individuals.
You'd seek a Macon personal injury lawyer if you got hurt in an accident. This kind of attorney looks at the incident to see if any laws apply and will help you get compensation for injuries, either at work or through poor medical practice, lost work time, destroyed property, and other damages.
Here is a list of different types of accidents a personal injury lawyer like Tony Nguyen Law Firm can handle:
Nursing home abuse

Slip and fall accidents

Legal malpractice

Pedestrian accidents

Defective products

Animal bite injuries

Brain injuries

Aviation accidents

Animal bite injuries

Brain injuries

Aviation accidents
If you choose to work as a personal injury lawyer, you will need to collect documents, calculate the expenses, talk with witnesses, and document injuries. They are usually paid a percentage of the amount they recover for the clients and you can easily make above $70.000 per year. Usually, lawyers who are better trained, have higher fee value.
Trial Lawyers and Criminal Defense Lawyers
If you have been accused of a crime, you need a lawyer that can defend you and the type of lawyer you need depends on your case and on the system. You can choose between both a trial lawyer and a criminal defense lawyer.
As most cases are settled in the pre-trial phase, with a plea deal, you can employ a criminal defense lawyer which can stay on and become a trial lawyer in case you end up in court facing a trial.
The criminal defense lawyer will focus mainly on negotiating a plea deal or finding some other resolution so you can avoid going to a trial, which can be the best solution since going in front of a jury could end up in stiffer punishment in case you are found guilty.
This type of lawyer can help you get the minimum imprisonment time or fines for a crime you've been charged with. Trial lawyers represent clients in criminal or civil litigation. They are responsible for preparing the case for the trial, arguing motions, scheduling, contacting witnesses, and building a record and this means that they are vital for the trial.
They know how to obtain the best possible situation for their clients and this includes conducting cross-examinations, delivering compelling opening statements, closing arguments, and cross and direct examinations. They work well under pressure and need a strong presence and impeccable communication and writing skills.
If you are a trial lawyer you need to have a comprehensive knowledge of the law and stay abreast of current trends and changes in the law. You need to have a sharp memory to remember all the significant facts that may come in handy during the trial and be very persuasive. Being a trial lawyer you can earn $107,142 per year or $51.51 per hour in the United States.
Estate Planning Lawyers
When you need to designate what happens to your property when you pass away, you'd consult with a lawyer as EKRA compliance 2021. This kind of lawyer can help you set up a will, put aside assets in trusts, and create other important legal documents. The legal advice includes all matters related to the passing of the estates, and the estate planning lawyer can create questionnaires to help clients to evaluate their assets, which makes them easier to draw up the will.
They can also be experts in the complexities of estate planning to ensure that all wishes of the client are fulfilled after they pass away and that all tax and legal issues are properly addressed.
The average Estate Planning Attorney's salary is $70,245 but it ranges between $63,179 and $78,050 depending on the education and skills, and experience.
Civil Rights Lawyers
If you've had your civil rights violated, a civil rights lawyer can help you get some compensation for the incident. They handle cases of discrimination in and outside the workplace along with issues like abuse from law enforcement. Plaintiffs are usually discriminated against based on sexual orientation, freedom of speech, religion, press, constitutional rights, race, age, gender, and other reasons.
So, this lawyer focuses on cases that include social freedom, human rights, and discrimination, and their salary can be around $69,000 a year.
Real Estate Lawyers
Real estate lawyers have homeowners, buyers, or agents as clients.
Whether you're buying or selling property, a real estate attorney can help you with the associated legal documents like deeds and titles. They can also offer advice if you face issues during the process and make sure the conditions of the transaction get met. They can also handle evictions and foreclosures representing tenants and property owners.
If you want to become a real estate lawyer, you need to have impeccable negotiation skills as you have to act as a negotiator between the parties in the dispute. The average Real Estate Attorney salary in the United States is $155,114, but it can range depending on many factors such as education, certifications, and experience.
Tax Lawyers
If you've faced trouble with the Internal Revenue Service, you can consult with a tax lawyer. They can help understand what tax rules apply to your case and represent you if you face fines or imprisonment.
This lawyer can also represent an organization if she is dealing with government taxing agencies and they are responsible for the preparation of legal documents that involve liabilities. They can also develop plans to help save taxes. The tax structure changes constantly and if you want to work as a tax lawyer, you need to follow all the changes and when are scheduled to take place, so this requires constant study and research. To become a tax lawyer you need to have a professional experience as a leader of a department of at least 2 to 4 years in the tax arena and complete a Juris Doctor degree.
The average salary for a tax lawyer is $130,000 in the United States and depends on experience, education, company size, industry, and market.
Family Lawyers
Family lawyers are very well acquainted with all domestic relations and issues related to the family.
Family lawyers can help you if you need to file for divorce, handle a custody issue, or get child support from a non-paying parent. They can also help with pre-marital agreements and property division in case of divorce, or domestic violence.
If you want to study family law there are different types of training that can secure different certificates in different areas of family law. Other typical responsibilities of this lawyer include paternity, juvenile delinquency matters, and child welfare. Yearly, they can expect a salary of $71,000.
Intellectual Property Lawyers
These lawyers are referred to as IP lawyers and it is on the top of the list when it comes to making money.
If you've created something for which you need a patent, an intellectual property lawyer can help you out. They can also help you seek compensation if your idea gets stolen and make the thief cease using it. This includes trademarks, copyright laws, and patent laws. They can also provide information to clients about what other can do with the service or product that have been stolen. These lawyers are very high in demand and can expect an annual salary of $155,000.
Immigration Lawyers
Immigration lawyers deal with family or individuals who are trying to acquire U.S. citizenship. They play a pivotal role in guiding the families and individuals with all the necessary requirements to live, study, or work in the United States in some cases they even assist asylum and refugee seekers and some of them use immigration lawyers to obtain working visas. These lawyers can help you if you have trouble working in the country or staying there. On average, they have an annual salary of $62,000.
Medical Malpractice Lawyers
These lawyers make the highest annual salary of $150,881. Individuals who hire these lawyers have suffered a personal injury after medical treatment, misdiagnosis, or negligence.
Medical lawyers can also represent health professionals and are employed by the medical institutions where they work.
Entertainment Lawyers
They represent musicians, actors, athletes are media – related clients to protect their intellectual property rights. They can also negotiate contracts and connect agents with venues. The average annual salary of entertainment lawyers is ​$116,800​ and can even reach up to $218,360 because they can receive big percentages of the contracts of celebrities and are one of the lawyers that are highest paid.
What Types of Lawyers Are There? Choosing The Right One
Now we've answered the question, "What types of lawyers are there?" So, you should have a clearer idea of the type of lawyer you need.
If you are still in confusion, consider looking for lawyers that specialize in general practice. They may help you or be able to point you in the right direction. Whichever lawyer you choose, be sure to check out their reputation, experience, credentials, and specializations.
What Type of Lawyers Make the Most Money?
Lawyers can earn different salaries depending on their specialty, which makes many law school students wonder what type of specialty to choose.
There are many factors that influence the lawyer's income such as:
1. Law School
Lawyers that make a lot of money come from prestigious schools, but this is not always the case because what is more important is for whom you work and how well you perform.
2. Location
Similar to any other professional career, lawyers who work in larger cities tend to make more money than those who work in rural areas.
3. Law Firm Size
Some lawyers run their own practice which allows them more flexibility. You may have another option that employs hundreds of lawyers across the whole country.
4. Experience and expertise
The salary associate receives in the first year is not the same as that of a partner in a large firm, no matter how talented you are.
The average salary for lawyers in the United States is $126,930 annually. Still, there is a discrepancy between the salaries of different practice areas, for example, entertainment and medical lawyers earn more than the average salary, while family lawyers make money below the annual average.
For more information about the annual salary for each specialty, see the section above where all different types of lawyers are listed.
Be sure to check out our other posts for more general life tips.

Mary Wright is a professional writer with more than 10 years of incessant practice. Her topics of interest gravitate around the fields of the human mind and the interpersonal relationships of people.If you have a general question or comment please fill out the form and we will get back to you as soon as possible https://curiousmindmagazine.com/contact-us/ .