Do you find yourself often exhausted of trying new foundations in order to make your skin flawless, but you still somehow end up with a look that is cakey or flake?
Or maybe even feeling frustrated that there are showing some wrinkles or deep lines on your face? Even sometimes embarrassed that you look much older than you are?
Well you should know that you are not the only one here struggling with these problems!
Nowadays many women have the same concerns and feelings about their skin and we could say that often this happens because you simply haven't taken the time to find the right skin routine that will do the best for them.
When you think about your appearance, one of the leading concerns and focus should be your skincare. Finding a routine that is ideal for you isn't easy. However, if you follow a daily routine that is meant to help your skin, you will see results quickly. This will help you regain your confidence, making your skin shine We all love makeup and all those exclusive things that come with her, but if you don't take care of your skin, then unfortunately all the makeup in the world will not give you the desired results of healthy, stunning and glowing skin that you're seeking for.
One well-known rule is that if you want to achieve that glowing and healthy skin you must start with a proper skin care regimen, otherwise is all waste of time, effort and even money.
We all want to have gorgeous looking skin, right?
Choosing and having the right skin care routine is crucial in achieving this, because not all products and regimens are ideal and matching for all skin types. For instance, if you somehow mismatch your foundation with the wrong formula for your skin, it can cause you some disadvantageous effect, even worse – cause you acne, increase oiliness or even dry it more.
You are not really sure how to determine what your skin care type is?
Here below are all the skin types in order to help you determine which skin type are you:
Dry – If you feel your face tight and the pores aren't noticeable

Normal – If you feel your skin smooth and pores are barely visible. It's neither dry or oily

Oily – If you feel your skin oily with visible pores

Combination – If you feel your skin smooth but its oily in the T-zone
You want flawless looking skin, but it all starts with proper skin care and here is why it's so important.
But you should also be very cautious when choosing the right skincare products for you. Today there are many products on the market, advertising us that every skincare that is launched on the market is the right for us, without any side effects; even reassuring us that at some point at our lives it will make us younger.
Choosing the right skincare products matter! And you should always inform yourself the best way you can about the products you are using – for more info visit: www.parsaskincare.com
There are several latest released products on the market for skin care that are really extraordinary. That helps you achieve the desired results for your skin and give the desired confidence you were looking for.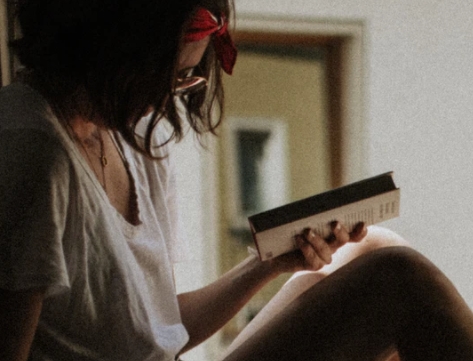 A professional writer with over a decade of incessant writing skills. Her topics of interest and expertise range from health, nutrition and psychology.