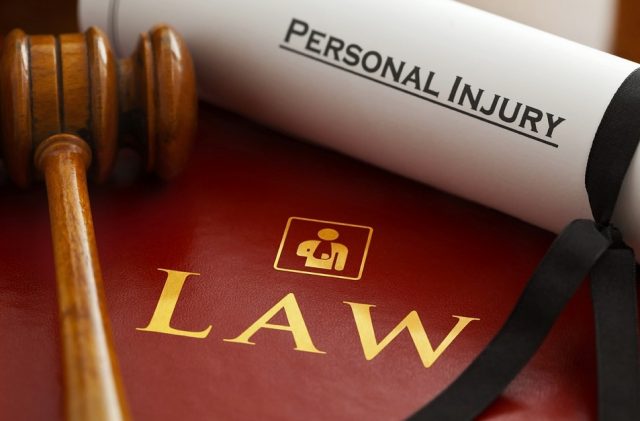 Getting involved in a serious accident can be quite stressful. Victims would have to deal with expensive hospital bills and the damages the accident has caused them. If you've been injured by someone else's negligence, whether it was intentional or unintentional, you may be entitled to receive compensation for the damages such as medical expenses, lost wages, and pain and suffering. To ensure that you get properly compensated, you must immediately seek the assistance of an experienced California personal injury attorney.
What Can a California Personal Injury Lawyer Do?
A personal injury lawyer can serve as a helpful legal guide for the victim's family and can also be their advocate during this difficult time. They can collect evidence, medical records and conduct an independent investigation of the accident to help in establishing liability in the case. Personal injury lawyers are capable of building an effective case and ensuring that their clients will receive fair compensation for their medical expenses, lost wages, physical pain, and emotional trauma.
What is a Personal Injury Case?
Every day, hundreds of accidents happen in California. California law indicates that all property owners, employers, drivers, and companies are required to keep you safe when on their property or using their products.
If you have been injured due to someone else's negligent actions or error effect, then the results can be quite devastating. These accidents can cause either injury or, sometimes, even death. There are many types of accidents covered by personal injury cases, here are just some accidents:
Property accidents: All property owners must be responsible for maintaining the safety of their property. Failure to warn victims about potential safety hazards on a business property or private property can lead to devastating results. In California, victims that were injured due to the management's lack of warning have the right to seek compensation for their negligence.
Under property, accidents are workplace accidents. If you have been hurt on the job, you have the right to ask for compensation from your employer through a worker's compensation claim. You can do this with the help of a skilled personal injury lawyer.
Car and truck accidents: Numerous traffic accidents occur on California roadways daily because of impaired drivers, reckless drivers, and DUI drivers. If you find yourself injured due to a serious traffic accident caused by another driver, it's best to immediately hire an experienced personal injury attorney to assist you with your claim.
Product accidents: Product manufacturers have to pass certain standards before releasing their products to the market. If they fail to warn their customers about possible defects in their products, then the victims have the right to file a lawsuit in California.
Damages in a Personal Injury Claim
Being injured can equate to spending thousands of dollars in medical care alone. With serious injuries, it might cost you a couple more as extensive medical treatment can last for several years.
Victims need to heal from their injuries, but there are cases where medical treatment may get too expensive. If you have been injured because of someone else's carelessness, you can seek compensation for the following:
Medical expenses

Lost wages

Pain and suffering

Funeral expenses (in a wrongful death suit)
There are several benefits in hiring an expert California Personal Injury Attorney. Here are some reasons why you should consider hiring a personal injury lawyer for your claim today.
An attorney can determine how much your claim is worth.
Experienced personal injury attorneys can help you determine and understand how much your claim is actually worth. To get an accurate estimate for your claim, your attorney will analyze the severity of your injuries, put a value on your pain and suffering, and negotiate with insurance companies on your behalf.
Although it's possible to pursue a personal injury claim on your own, this puts you at risk of getting manipulated by insurance companies into settling for less.
Attorneys have a better understanding of the legal process.
Even if you know how much your personal injury settlement is worth, the legal procedures may still leave you confused. You need to understand several legal processes, such as filing documents, how to properly complete forms, and how long you have before exceeding the statute of limitations. The lack of legal knowledge may cost you your claim. You may potentially lose thousands of dollars from your insurance settlement just because you made a minor mistake in the legal process. Don't let yourself be at risk, and hire an experienced personal injury lawyer to assist you.
Attorneys will be there for you every step of the way.
The process of getting a claim can be quite complicated. It is a multi-step process that often involves multiple parties. Attorneys can assist their clients and will help them navigate through the process with ease.
An attorney may improve your odds of winning your case.
Having an attorney by your side can improve your chances of winning your case. You can use their tools and experience as leverage against insurance companies or the other party. Insurance companies tend to manipulate the victims into settling for less; however, if you have an attorney by your side, they will ensure that you will get the compensation you rightfully deserve.
Attorneys have your best interests in mind.
Your lawyer can serve as a reliable legal advocate who will aggressively fight for your fights and negotiate with the defendant or their insurance company for a reasonable settlement. They will not let their clients settle for less and will actively negotiate with insurance adjusters on your behalf for fair compensation. If an insurance company denies your claim or offers an unfair settlement amount, they can take your case to court.
You don't have to pay them right away.
Law firms in California operate on a contingency fee basis, which means that you won't have to pay any upfront costs. Therefore, you don't need to worry about your lawyer's hourly rate not until they win the case for you.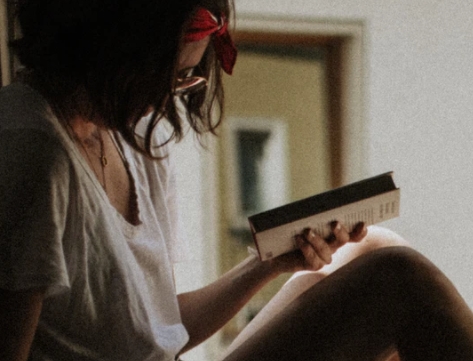 A professional writer with over a decade of incessant writing skills. Her topics of interest and expertise range from health, nutrition and psychology.