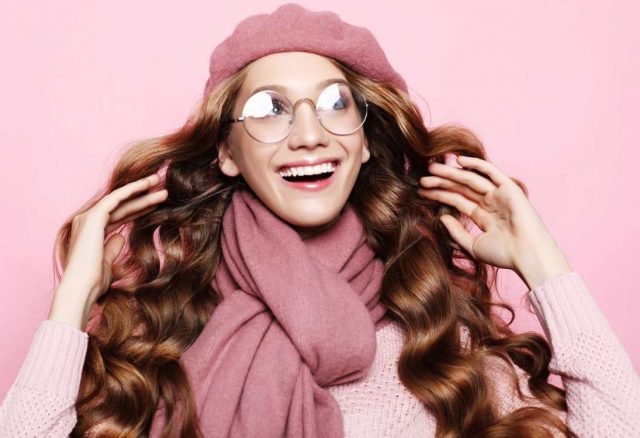 Most women spend a considerable amount of time keeping their hair in great style and health. Just look at the number of hair care products in the market as well as the number of hair salons in every city or mall, and you will get a pretty good idea of how marketable and profitable the hair styling and hair care business is. On the other hand, there are also quite several hair styling tools in the market, but the best ones are those used by professional hair stylists. At times, one may purchase all the styling tools there are but using them properly is also a difficulty that most people have to contend with. In which case, going to the salon becomes a better option than doing it by themselves. Fortunately, the Hair Waver is here to help you achieve that wavy and bouncy look for all types of hair and length. It is one of the newest models to hit the market, it is easy to use and you will consistently get that large waves and sexy look that everyone wants to have. As a styling tool, it can be used in several ways with the help of the various attachments that are available to purchase when you get the Hair Waver. Even if most men would say that women take the care and styling of their hair to an extreme level in terms of the treatments, products, and tools that they buy just to maintain its great appearance and volume, women would surely say that the hair is their crowning glory. It also means that they can as easily be annoyed and negatively affected by anything unfortunate that befalls them, so problems about thinning hair, falling hair, damaged hair, frizz, and dryness can also spell disaster for women. Even with the healthiest hair, a bad hair day can happen occasionally and this can become a problem for most. The hair waver promises that your hair will always be in style and that you can manage whatever state your hair is in at the moment. (1)
What makes a Hair Waver special?
The hair waver is specifically designed to help your hair achieve that fullness, bounce, and waves or large curls that are so flattering to every shape and length of hair. It is made from top-quality materials that have been engineered for professional use rather than just a home styling tool. This would mean that the hair waver can be used daily, and even multiple times in a given day. its heating components are made from ceramic materials that can withstand high temperatures without warping or overheating the plates. It has an internal thermal regulator which means that once the highest temperature is reached, it will automatically turn itself off so that it will not become too hot for the hair strands and will prevent any accidental burning or extreme heat application to the hair which can result to damaged hair. Moreover, it comes with several attachments so you could get different styles with it, you can play around with the different attachments and get that unique wave and curl combo, or use the zigzag, the large curls and waves, and more. The best part about the hair waver is that it is so easy to use, there are no complicated manuals or directions, you just simply plug into the electrical outlet and use it as you please. You do not need to roll your hair into the waver like those curling irons do, or hold it at a weird angle, you just simply take a lock of hair one at a time and place it in the attachment of the waver and just wait for it to be transformed into waves. So if you want great hair every day, then order a hair waver today.
How to order the Hair Waver?
The Hair Waver is exclusively distributed by its manufacturer and at present, there is no other product like it. So, you just have to make sure that you are ordering from the legitimate company that sells it. The product is available for ordering online from the distributor and supplier, you just need to find the official website of the product. From there you can order directly on the website and choose from the two different sizes of the hair waver, you have the regular for those with medium length and long hair, and the mini hair wavers for those with short and fine hair. While deciding which one to get, make sure to check on the different attachments that go with the waver, it can give you several waves and curl styles for every occasion. After which, you can then place your order and wait for the confirmation that it was processed, and pay for the items at checkout. You need to determine if your ordered item is in stock or if it is in back order. If it is the latter, then it means that the item is currently not in stock but if you order it, you will be the first in line to get it when it is made available. You also need to make sure that you provide the correct delivery address and details so that it will be shipped without any issues. If it is in stock, you can expect to receive the item in a couple of days.
What to do when you receive the Hair Waver?
As soon as you receive the hair waver, you need to indicate whether it was received in the best condition and whether there are visible damages or cracks to the item. Supposing that none of that is true, then the next step is to test the hair waver on yourself or a family member with all the different settings and attachments so you would know if it is working properly. If you notice something not right with the product then contact the seller immediately and ask for details on what to do next. if the product worked perfectly, then you must be excited about all the hairstyles that you can achieve with a single product. (2)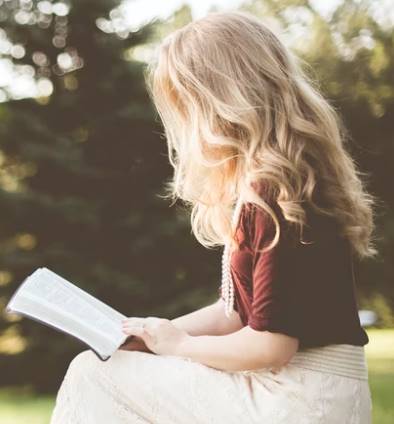 Speaks from heart, always too passionate and driven by emotions. Spins the words with kindness & sharpness, intriguing your ever-inscrutable minds.