Those going to the gym know precisely what importance the martial arts mats have in a gym. These mats play a Cristobal role especially if you are handling heavy weights or learning judo or any other form of martial arts.
Why is there a need for martial arts mats at a gym that can easily be understood by the benefits of having them in the gym? When you are done reading this article, you will know how much you benefit from the use of these mats and why it is necessary for your gym to have them.
So let's take a close look and examine the advantages of martial arts mats at a gym and why every gym needs martial art mats.
(Traditionally these martial arts mats originated a very long time ago in ancient China. Over the years with revolutionary technology, the benefits of these mats are now available for every gym. )
Thickness: the thickness of traditional martial arts mats is around 40mm or more, and it's heavy as well. But today's technology has driven it super cool design and dexterity that same comfort and cushioning can now be achieved in varied thickness. Thicknesvitalrtant for cushioning and protection. While gaming you have to handle heavy equipment and weights at times student mishaps cab become fatal. Such mats protect against falls, hits and smash.

Stability: While exercising in a gym, it is essential to maintain your balance and stability. The martial arts mats provide high grip and stability. these mats are also very convenient for aerobics, acrobats, yoga or judo, etc. firm grip of the feet is critical for lifting weights as well. (1)

Portability: thanks to the latest EVA foam technology used in making these modern-day mats, they are ver6 light weights and easy to move. In several instances, extra cushioning is required and so one mat is placed on another. If mats are not portable, it won't be an easy job.

Cost: Taking care of finances is critical. You have to look to save at every point the original martial arts are very costly, but the EVA mats are economical and durable.

Safety: The safety of gymnasts or other trainees is essential. Having simple Floor mats is not enough. The martial ages mats are super soft and have an ergonomic design that makes them shock-absorbing. So when a trainee hits the floor, he doesn't get hurt.
Well, I guess now you know the benefits of the martial arts mats, you sure will be keen on knowing how helpful they are, Of course, they provide so many benefits and are at times life-saving too. But another thing besides martial arts that really affects your health is the quality of drinking water. Do not forget to get the best water purifier for your gym to provide all your trainees with better and safe drinking water.
Along with this the regulatory authority that licenses such gym inspects the gym area and examines the mats before giving the license to train. Security is paramount, and it cannot be neglected.
Special care is taken in making these martial arts mats to deliver consistent quality and performance guarantees. The market now offers different makes and models of martial arts mats, and each mat serves a different purpose. So you must choose wisely depending upon your requirements.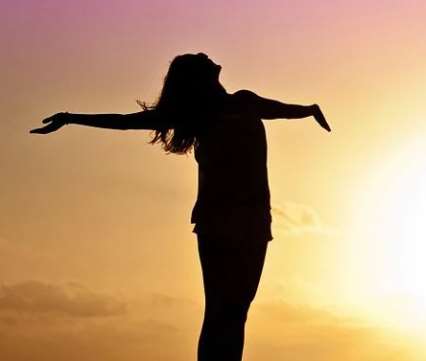 Ana Miller is a creative writer. Her topics of interest and expertise range from psychology to all sorts of disciplines such as science and news.