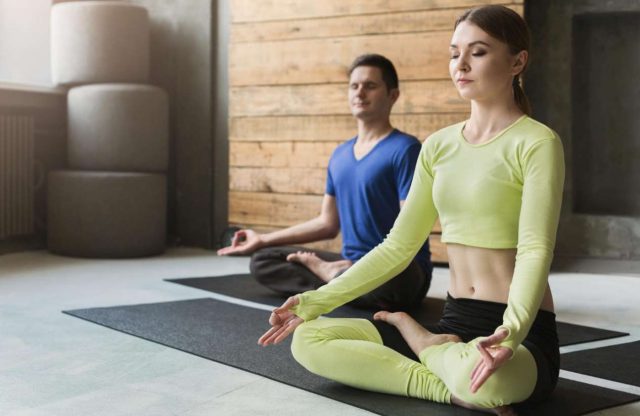 Introduction
Yoga has a great impact on keeping your body and mind active. The right types of yoga equipment will help you build a flexible, lean posture.
Purchasing the yoga mat is the first item you need to consider. Perfect yoga attire will boost your confidence and help you to increase flexibility. Yogic blocks and yogawheels will help you build your right posture. Yoga mat straps will easily let you carry them anywhere without facing any hassle.
We'll also go over why using these yoga equipment items is a good idea for you. (1)
Yoga Equipment for Both Beginners and Professionals
Here's the interesting thing about yoga. All the required equipment, such as yoga wheels, and yoga mats, is almost the same for beginners and professionals. To deal with anxiety, yoga with the right equipment calm the nerves.
Finding the right features for yoga will help you to do better. Otherwise, you might get injured during yoga sessions.
Yoga Mat
without delaying further, the first thing you need is a good quality yoga mat. Just buying a yoga mat isn't enough. You need to consider a few factors to have the best yoga sessions without getting uncomfortable.
A good quality yoga mat plays a vital role in stability and flexible posture. When purchasing a high-quality yoga mat, here are some aspects to keep in mind.
Grip
A slick mat will make it difficult to maintain your balance if you're just starting out. The risk here is that your wrists and spine may get used to excessive pressure.
It is due to maintaining specific positions in this manner. Thus, you'll develop a habit of holding the positions in a manner that stresses your core muscles to the point of cramping.
Your yoga practice will be more enjoyable if you use a non-slip yoga mat.
Natural rubber mats are the greatest for traction. These mats are almost certainly safe for children and pets to walk on. A polyurethane surface made from recycled materials is available as an alternative.
Surface area
We suggest that you use a mat at least 4 mm thick to safeguard your feet and legs.
Additionally, thick materials should be used to construct your mat so that your nooks and crannies and the floor are still adequately cushioned.
Stability
As your yoga practice develops, you'll come across many standing postures where you'll want to hone your grounding skills.
Choosing a yoga mat that doesn't move about as you work out is essential. It implies that its corners should stick to the floor when you unfold it.
Clothing
To have the most effective meditation, yoga clothes also play a vital role. Most yoga studios require proper attire. The following items are most important to start a peaceful yoga session.
Yoga pants
Every yoga enthusiast needs solid-colored yoga pants. When priced correctly, high-quality items may last a long time.
If you want more casual clothes, try joggers. Now-fashionable elastic-ankle harem pants are very trendy. Elastic pants are longer and wider.
Shorts
Shorts are easy for men to put on and take off. They're also good for women doing hot yoga. Choose spandex shorts that are form-fitting or have connected tights.
Tops
As a heavy sweater, you should wear moisture-wicking clothes. When leaning forward or backward, the shirt won't fly off. Tops should fit the body's natural form.
Cover up shirts
Yoga studios are frequently chilly, so bring a cover-up or sweatshirt. Keep it on until class starts. If you keep your shawl near your mat, you may wear it before the last savasana.
Sports Bra
Good sports bras keep "girls" in place during yoga. Switching postures easily will make your practice more fun.
Hair Tie
Use a hair tie or headband to prevent stray hairs in class. A hair tie or headband is basic.
Yoga Socks
Yoga socks keep feet warm, dry, and gripped.
Yogic Blocks
Cushion or cork blocks are used as yoga blocks. It gives you the support you need to perform asanas properly. Blocks may also help you improve your strength and balance.
Without sacrificing your posture, you need to widen your hips further. So, while working on your flexibility, rest on a block to maintain your back straight.
Avoid making them overly heavy, and make sure each block can be lifted with one hand.
Also, ensure that the angles and edges of the bricks are polished enough. so that your wrists, ankles, and back aren't irritated.
Finally, like with yoga mats, the better the block's surface grip, the more secure you'll be in your poses since your hands won't slide.
Carrying Straps for Yoga Mats
There is a wide variety of mat-carrying straps to choose from. It's crucial to think about how it will be used. It gives it a solid appearance of reliability.
Make sure the strap you're considering is broad enough to accommodate your whole shoulder. It is to ensure a comfortable fit.
Stretching using yoga straps
You might get long-term benefits by using yoga straps to correct your posture. In asanas that call for flexibility, they keep you safe from harm. It also keeps you from pushing yourself to the point of exhaustion
Both new and seasoned yogis may benefit from using a yoga strap in their practice. Deeper stretches and the extension of difficult-to-reach muscles can be reached through it.
Yoga Towel-set
Those who are interested in Bikram / Hot Yoga should read this. They might use a yoga cloth as an alternative. In addition to wicking away sweat, these towels are meant to improve your grip.
Slippery mats should be avoided at all costs. The use of yoga towels may assist prevent injury.
Yoga wheels
Whatever your level of yoga experience, some poses need you to bend your back. Gently stabilize your back as you go through the practice. Using a yoga wheel, you may learn new poses without risking injury.
Even if you're performing yoga on your own, the yoga wheel is an excellent tool for improving your practice.
You may also gently squeeze your wrists on the wheel if your back feels too stiff. Give yourself a much-needed shoulder stretch. Knee and ankle support is another benefit of using the yoga wheel.
To create the best version of yourself, include meditation through yoga in your daily lifestyle.
Bottom Line
This is all from us about yoga equipment.
Choosing the correct yoga equipment might be a daunting task, but don't let that deter you. Yoga isn't supposed to be stressful.
Thank you for taking the time to go over our list. You should be able to make an informed decision now! (2)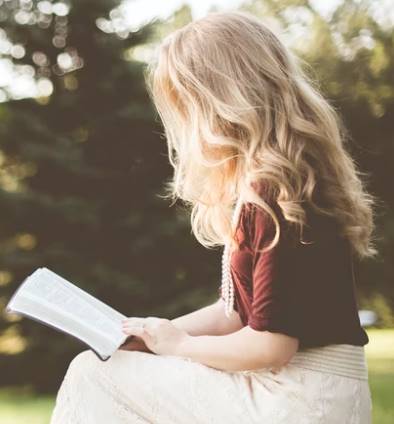 Speaks from heart, always too passionate and driven by emotions. Spins the words with kindness & sharpness, intriguing your ever-inscrutable minds.