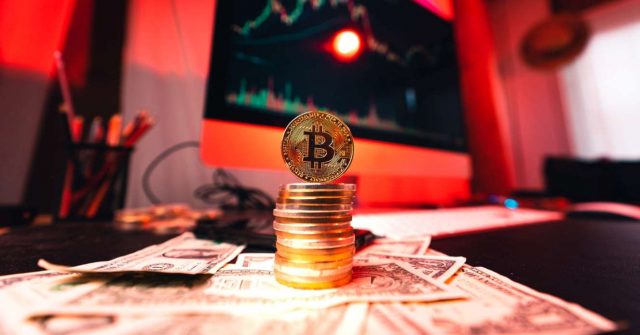 The cryptocurrency industry has exploded recently and more and more people are looking to get involved — or more involved — in the space. But if you want to buy, sell and trade cryptocurrency safely, do it the right way.
On a platform with bad security, you risk losing money or getting your data leaked — and it doesn't always depend on whether you, specifically, are careful. Poor security practices within the exchange itself, security issues in open-source dependencies used in a code of the platform, a targeted cyberattack — all these could compromise you. In 2021, there already have been more data breaches in Q3 than in the entirety of 2020 — plus, hacks on crypto exchanges keep happening. It's hard to underestimate the significance of your data's safety.
Because of this, it is a good idea to use an anonymous crypto exchange to protect yourself. One of the best ways to make secure crypto transactions is to conduct them via Godex.
What Is Godex Crypto Exchange
Founders created Godex, inspired by the original idea of cryptocurrencies. They believe that anonymity and privacy are very important rights for everyone, and there's no reason for a resource that deals with crypto to collect customers' data. People in the crypto field needed an exchange with fair rates, good transaction speed, reliable service, and anonymity — and Godex provided all that.
Benefits of Using Godex
Many benefits go along with using Godex.
Anonymity
On Godex, people exchange coins without registering or providing the platform with personal info of any sort. All that's needed is the addresses of your crypto wallets. Customer support might ask you for an email address — it's easier to contact you via email about your inquiry — but you can choose not to reveal it. (1)
Security
Security is also a major priority for Godex. They protect their servers, use strict security protocols, and have an SSL certificate that helps to avoid the interception of information. Godex team often teams up with cyber security specialists to ensure they are always up-to-date on software and tech stack updates and security practices — and are always improving their safeguards (e.g. adopting the newest encryption protocols.) They also have detection and elimination mechanisms for DDoS attacks installed.
High Speed
Godex is quick. The transaction usually takes up to thirty minutes due to the specifics of blockchain — and the platform itself is extremely responsive.
Easy to Use
The exchange is also incredibly easy to use for almost anyone. The interface is simple and user-friendly, and the steps to exchange cryptocurrency are super straightforward. The customer service team helps deal with users' issues and answer users' questions quickly and effectively — a lot of praise is thrown at them in the platform's reviews.
How to Exchange Crypto Anonymously
Just recently, in October of 2021, haveibeenpwned, a website that monitors data security breaches, reported that hackers have been trading emails of CoinMarketCap's users. This resource covers crypto market capitalization, with lots of users being frequent visitors to exchange platforms — CoinMarketCap didn't know how hackers have accessed their userbase because they've detected no breaches. Cryptofield, as you can see, is super attractive for hackers — and it's much easier for them to hack you if they know your email. So: use Godex.
Choose Cryptocurrency to Exchange
Godex has more than 301 coins available. Choose cryptocurrencies to exchange from the drop-down lists.
Enter Amount and Needed Data
Enter the number of coins you need to exchange and wallet addresses: for a currency you want to exchange and for the one you want to receive.
Note, that while there's no upper limit for exchanges on Godex, lower limits for several cheap coins (the system will tell you if you're trading with one of those) and BTC (the lower limit is 0.003 BTC) exist.
Double-Check
Go through all of your numbers several times — you won't be able to undo the transaction after it's started.
Initiate Exchange
Initiate the transaction. Now, Godex locks the transaction fees for the duration of the operation — so rest assured that the final fees won't be a surprise for you. The transaction could take 5-30 minutes, depending on the coins you're working with and the current load on the blockchain (if you're exchanging large sums, that'll take a little longer.)
After the exchange, you'll receive an order ID which you can use to access the details about how the transaction is going and authenticate it. The information about ID will be deleted from the platform's services within a week — as it goes against their vision to keep it.
Do the Right Choice Picking up Godex Exchange
If you want a secure and safe anonymous crypto exchange that doesn't require your personal information, consider using Godex. It provides a great user experience, makes it easy to exchange cryptocurrency and works incredibly quickly. With low fees and a great customer service team, there is no reason not to try it. (2)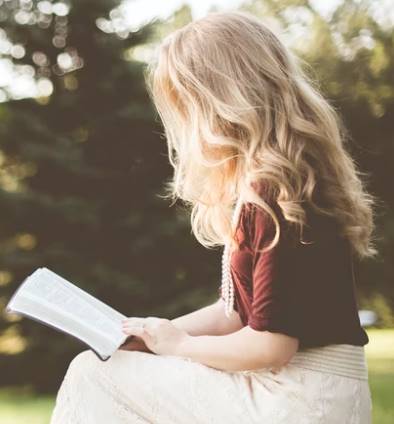 Speaks from heart, always too passionate and driven by emotions. Spins the words with kindness & sharpness, intriguing your ever-inscrutable minds.